Repro­ducibil­i­ty, mean­ing oth­er sci­en­tists can obtain a com­pa­ra­ble response by recre­at­ing the same con­di­tions as an orig­i­nal study, is imper­a­tive to the sci­en­tif­ic method. In short, the results of an exper­i­ment should be the same who­ev­er car­ries out the pro­ce­dure. And for most cas­es, this is true. How­ev­er, across var­i­ous dis­ci­plines in the social sci­ences but also in bio­med­ical research, cer­tain sci­en­tif­ic stud­ies have failed to repli­cate when car­ried out lat­er by oth­er sci­en­tists – ques­tion­ing the results of the orig­i­nal stud­ies123.
Known as the "repli­ca­tion cri­sis", the prob­lem con­cerns more than a few sin­gle stud­ies pub­lished in low-tier jour­nals. Rather, the cri­sis is sys­tem­at­ic, affect­ing as many a third of social sci­ence stud­ies – involv­ing even the most pres­ti­gious jour­nals such as Sci­ence or Nature4. Affect­ed stud­ies include var­i­ous well-known phe­nom­e­na, many of which have found their way into the pub­lic. Amongst them are wide­ly spread con­cepts such as stereo­type threat5, implic­it bias6, or social prim­ing7. Those are just three of the most famous find­ings fac­ing seri­ous crit­i­cisms, so much so that they might not sur­vive fur­ther method­olog­i­cal scruti­ny. But how did we get into this cri­sis, and what can we do about it?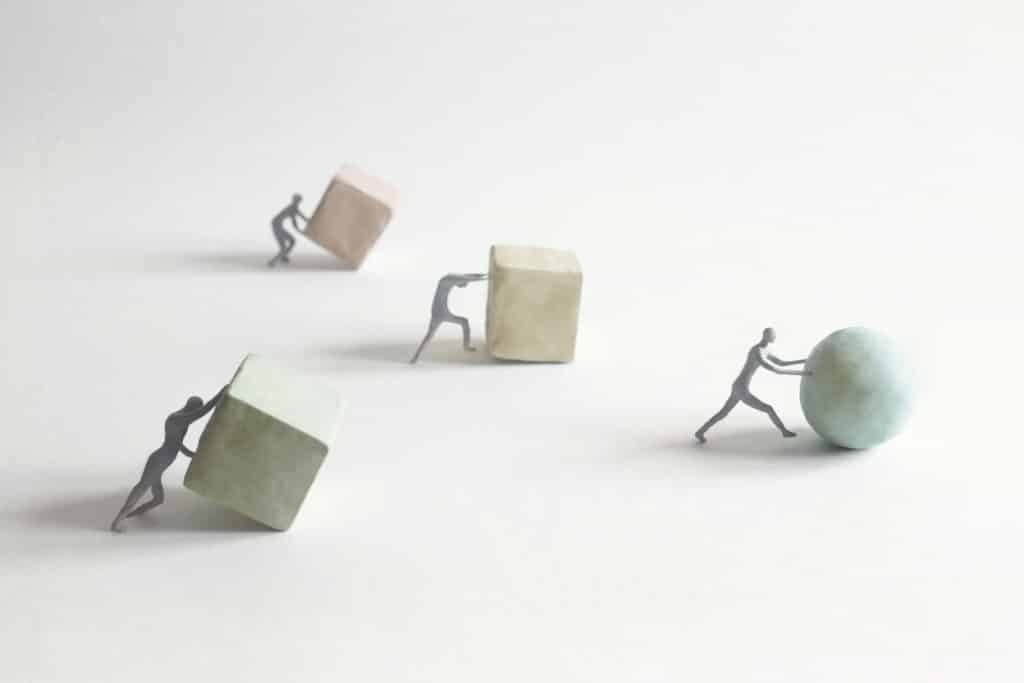 P‑hacking, HARK­ing and pub­li­ca­tion bias
Specif­i­cal­ly, two of the most com­mon "bad research" prac­tices respon­si­ble for non-replic­a­ble results are due to sta­tis­ti­cal manip­u­la­tion: p‑hacking and HARK­ing. In the for­mer, researchers tweak their research design slight­ly until a non-sig­nif­i­cant result turns sig­nif­i­cant – essen­tial­ly turn­ing some­thing from a neg­a­tive result to a pos­i­tive one. For exam­ple, after fail­ing to find any effect in their exper­i­ment, the researchers might change the way vari­ables are mea­sured, exclude a few out­liers that were not exclud­ed before, or step­wise col­lect a few more par­tic­i­pants, check­ing each time whether the results have become sig­nif­i­cant. All of these prac­tices increase the chance that the researchers will find an effect even if the effect actu­al­ly does not exist.
Sim­i­lar­ly, in HARK­ing (hypoth­e­sis­ing after results are known), researchers ran­dom­ly find an effect between two vari­ables and then hypoth­e­sise that this is what they expect­ed all along. FYI: a hypoth­e­sis is made before an exper­i­ment is car­ried out – not retroac­tive­ly. In today's age of big data, it's not hard to see why this is a bad idea. In a large dataset con­tain­ing hun­dreds of vari­ables, some of these vari­ables will be cor­re­lat­ed with each oth­er just by chance. Claim­ing that you only expect­ed an effect for these cor­re­lat­ed vari­ables even though you ran cor­re­la­tions for all vari­ables gives a dis­tort­ed view of the actu­al data.
In the aca­d­e­m­ic world, pub­li­ca­tions are the gold stan­dard of suc­cess, but sci­en­tif­ic research is much hard­er to pub­lish if no sig­nif­i­cant results are found. As such there is a pub­li­ca­tion bias. Hence, if you want to have a thriv­ing career in sci­ence, you had bet­ter find an effect! Of course, this doesn't ful­ly explain why sig­nif­i­cant results are so impor­tant. After all, the results of an exper­i­ment do not tell us any­thing about the qual­i­ty of the meth­ods used. If a study does not find the effect, it might sim­ply be that that the effect does not exist. Yet, sci­en­tif­ic jour­nals nev­er­the­less often refuse to accept non-sig­nif­i­cant results for pub­li­ca­tion, because non-sig­nif­i­cant results do not prove the absence of an effect to the same extent as sig­nif­i­cant results proof the exis­tence of an effect.
In stan­dard social sci­ence research, the high­est accept­able false pos­i­tive rate is 5%, while the high­est accept­able false neg­a­tive rate is 20%. In oth­er words, many sci­en­tif­ic stud­ies are not ade­quate­ly pow­ered – mean­ing they do not have enough par­tic­i­pants to decrease the false neg­a­tive rate to an ade­quate lev­el. As a con­se­quence, jour­nals may reject stud­ies with non-sig­nif­i­cant results on the grounds that the study could have found the effect if the sam­ple size had been larger.
Pres­sure for a "scoop"
All of the afore­men­tioned ques­tion­able research prac­tices – p‑hacking, HARK­ing (which arguably is a sub­type of p‑hacking), pub­li­ca­tion bias, and under­pow­ered stud­ies – are well-known issues by now, but the prob­lems of the repli­ca­tion cri­sis run deep­er. One of the rea­sons why many clas­sic stud­ies were found to be non-replic­a­ble only decades after the orig­i­nal stud­ies were con­duct­ed is that there is lit­tle incen­tive to do repli­ca­tion stud­ies. Aca­d­e­m­ic careers thrive on pur­su­ing nov­el ideas, as jour­nals are like­ly to dis­miss repli­ca­tion research due to its lack of orig­i­nal­i­ty. Hence, there is not suf­fi­cient repli­ca­tion research that would either red-flag orig­i­nal stud­ies if the results are not repli­cat­ed or pro­vide more cer­tain­ty for those results that are suc­cess­ful­ly replicated.
A relat­ed con­se­quence of the lack of repli­ca­tion research is that it's hard to esti­mate the mag­ni­tude of the repli­ca­tion cri­sis. Aside from social sci­ence and bio­med­ical research: which oth­er dis­ci­plines are affect­ed? And to what extent? Until repli­ca­tion research becomes com­mon prac­tice, we can only spec­u­late about the answers to these questions.
While it's hard to think of a suit­able way to inte­grate reg­u­lar repli­ca­tion stud­ies into the cur­rent research sys­tem, reg­is­tered reports could pro­vide a solu­tion to all four of the bad research prac­tices men­tioned here. Unlike nor­mal jour­nal arti­cles, reg­is­tered reports are accept­ed for pub­li­ca­tion before data is col­lect­ed. Hence, the prob­lem of pub­li­ca­tion bias is solved as the results can­not influ­ence the journal's deci­sion whether or not the study will be pub­lished. P‑hacking and HARK­ing are also unlike­ly to occur since the researchers have to spec­i­fy in advance which and how hypothe­ses will be test­ed, and any devi­a­tion from the research plan needs extra­or­di­nary jus­ti­fi­ca­tion. Final­ly, reg­is­tered reports are gen­er­al­ly more ade­quate­ly pow­ered than nor­mal jour­nal arti­cles, as the meth­ods (includ­ing the intend­ed sam­ple size) are reviewed before the study is conducted.
Would a more replic­a­ble sci­ence lead to more pub­lic trust in sci­en­tif­ic find­ings? We don't know, but it's like­ly. If the sci­en­tif­ic com­mu­ni­ty accepts that cer­tain research find­ings are indeed dubi­ous and attempts to improve on these short­com­ings, maybe sci­ence scep­tics will be less reluc­tant to accept research results that are actu­al­ly robust. We cer­tain­ly still have a long way to go until the cri­sis fades, but fos­ter­ing method­olog­i­cal skills, adopt­ing reg­is­tered reports as a pub­li­ca­tion mod­el, and incen­tivis­ing repli­ca­tion research are promis­ing first steps in the right direction.