Let us begin with an obser­va­tion. Pub­lished on 8th March 2021, "Filles et garçons sur le chemin de l'é­gal­ité, de l'é­cole à l'en­seigne­ment supérieur" (Girls and boys on the road to equal­i­ty, from school to high­er edu­ca­tion) is the lat­est sta­tis­ti­cal report from the French Min­istry of Nation­al Edu­ca­tion, Youth and Sport. What has emerged from this sur­vey, which aims to iden­ti­fy the ori­gins of inequal­i­ties, is a con­fir­ma­tion of pre­vi­ous stud­ies on the dif­fer­ences in school per­for­mance between girls and boys at dif­fer­ent ages. The result: girls are as good as boys in sci­ence, but they are less like­ly to go into sci­ence careers.
Do girls prefer the humanities and social sciences?
First of all, for the youngest chil­dren, there is no dif­fer­ence – nei­ther in appetite nor in abil­i­ty – with regard to the sci­ences. In the report, there is a gen­er­al absence of remark­able dif­fer­ences at this age in rela­tion to sci­en­tif­ic dis­ci­plines such as math­e­mat­ics1. In fact, at ages 6–7, 46% of girls com­pared to 48% of boys have a supe­ri­or com­mand of prob­lem solv­ing, while 61% of girls com­pared to 55% of boys have a supe­ri­or com­mand of lan­guage skills. From 10 years onwards, the advan­tage and inter­est of boys in maths increas­es slight­ly, until 14 years old. In 2019, girls scored an aver­age of 227 points and boys 236 points in the Cedre sur­vey2. But it can be argued that girls' enthu­si­asm for maths is sim­i­lar to that of boys: 31% of girls and 35% of boys look for­ward to maths sessions.
In the gen­er­al series, 91% of girls obtain their diplo­ma against 84% of boys. Sim­i­lar­ly, in the voca­tion­al series, 76% of the girls obtained their diplo­ma com­pared to 71% of the boys. Accord­ing to the PISA sur­vey, in most Euro­pean coun­tries, girls have a clear advan­tage in read­ing com­pre­hen­sion. Indeed, it is between the end of low­er sec­ondary school and the begin­ning of upper sec­ondary school that the dif­fer­ences in ori­en­ta­tion start to take shape. Girls are more like­ly to go into human­i­ties and social stud­ies or the care pro­fes­sions (91%), where­as boys tend to go into tech­ni­cal-sci­en­tif­ic or indus­tri­al occu­pa­tions (two-thirds of boys choose these pro­fes­sion­al specialities).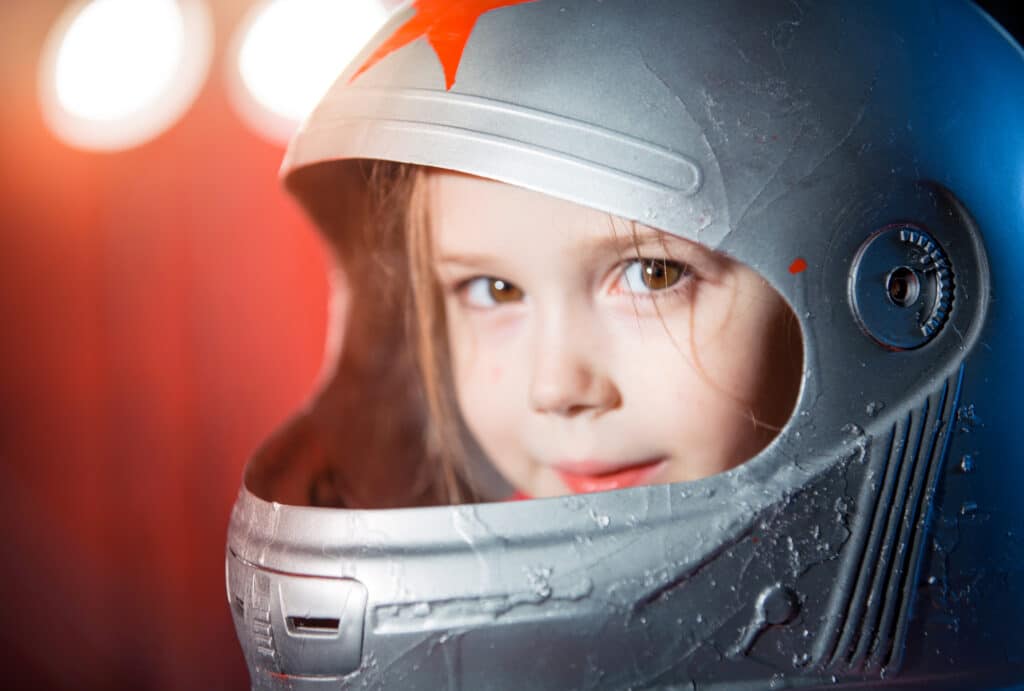 At the end of sec­ondary edu­ca­tion, girls are on aver­age more like­ly to grad­u­ate in the sci­en­tif­ic stream (93% of girls com­pared with 90% of boys obtain the sci­en­tif­ic bac­calau­re­ate) and with bet­ter results; 35% of girls obtain a "good" or "very good" grade com­pared with 29% of boys. As in the case of ori­en­ta­tion after the brevet, at the end of the lycée (18 years old), the choice of high­er edu­ca­tion stud­ies also depends on gen­der and fol­lows the same trends. Tak­ing all sub­jects togeth­er, young women obtain more diplomas.
Fewer women in scientific careers
In France, 52% of women and 42% of men grad­u­ate from high­er edu­ca­tion, but one year lat­er women find it more dif­fi­cult to find a job: 66% of women find one com­pared to 70% of men. They are also paid less than men, with a salary dif­fer­ence of 15.8% in France. They also have few­er sta­ble jobs, such as man­age­r­i­al posi­tions: in France only 36.3% of man­agers are women3.
Then, as we move up the hier­ar­chy, there are few­er and few­er women: this is the famous "glass ceil­ing". In 2019, accord­ing to data from the French Min­istry of High­er Edu­ca­tion, Research, and Inno­va­tion, only 25% of uni­ver­si­ty pro­fes­sors, 30% of research direc­tors and 37% of lec­tur­ers in France were women4.
Fol­low­ing this obser­va­tion, the Femmes & Sci­ences asso­ci­a­tion (in col­lab­o­ra­tion with the CNRS Occ­i­tanie Ouest, the Uni­ver­si­ty of Toulouse 3 – Paul Sabati­er and the Uni­ver­si­ty of Toulouse 2 – Jean Jau­rès) car­ried out the "Mas­culin­i­ties and aca­d­e­m­ic careers – OMé­GARS" sur­vey. This study probed the per­cep­tions of male researchers in posi­tions of high respon­si­bil­i­ty regard­ing the careers of their female col­leagues. The results indi­cate that the glass ceil­ing phe­nom­e­non is under­es­ti­mat­ed, some­times denied, and that pos­si­ble solu­tions are some­how hin­dered5. Indeed, most of the inter­vie­wees (research direc­tors and uni­ver­si­ty pro­fes­sors) acknowl­edged the prob­lem but attrib­uted the cause to the insuf­fi­cient female pool con­clud­ing that there are few women in high posi­tions sim­ply because there are few women at all. All inter­vie­wees were opposed to quo­tas and to the require­ment of par­i­ty of juries in com­mit­tees as a solution.
Increasing the presence of women through the nudge
With the aim of increas­ing the pres­ence of women in the upper ech­e­lons of sci­ence, Vio­let­ta Zujovic, a neu­ro­sci­en­tist at INSERM, co-found­ed the "Comité XX" scheme. "The ini­tia­tive was born fol­low­ing a remark by the ICM's Inter­na­tion­al Sci­en­tif­ic Coun­cil dur­ing an inter­nal eval­u­a­tion. We were alert­ed to the under-rep­re­sen­ta­tion of women in the man­age­ment com­mit­tee," she explains. First, the com­mit­tee took stock of the sit­u­a­tion: in 2017, 63% of the institute's mem­bers were women, but only 26% held a man­age­ment posi­tion and 25% were invit­ed to speak at inter­nal sem­i­nars6.
"We asked our­selves how we could use neu­ro­science knowl­edge, our exper­tise, to change this sit­u­a­tion. Based on these reflec­tions, we set up var­i­ous ini­tia­tives based on cog­ni­tive bias­es." The com­mit­tee then put in place sub­tle efforts (the 'nudge'), for exam­ple com­mu­ni­ca­tion on the mon­i­tor­ing of gen­der equal­i­ty indi­ca­tors with­in the insti­tute, organ­i­sa­tion of meet­ings on gen­der bias, prac­ti­cal work­shops, and train­ing for female and male stu­dents. The results show that these efforts have been able to change the per­cent­age of women in the INSERM sci­en­tif­ic steer­ing com­mit­tee: today, 50% of the com­mit­tee is com­posed of women. Also, in the ICM's Inter­na­tion­al Sci­en­tif­ic Coun­cil, 6 out of 11 peo­ple are women today, where­as before there was only one. "In addi­tion, we have man­aged to achieve bet­ter results in rela­tion to the Gen­der Equal­i­ty Index, a gov­ern­ment mea­sure based on sev­er­al para­me­ters, includ­ing the pay gap and the gap in the rate of increase and pro­mo­tion between men and women. We have gone from 75 out of 100 to 91 out of 100."
Support through mentoring
May Mor­ris, a bio­chemist at the Max Mousseron Insti­tute of Bio­mol­e­cules, over­sees the Women & Sci­ence men­tor­ing scheme for female PhD stu­dents. Found­ed in Mont­pel­li­er in 2015, the scheme con­nects an expe­ri­enced aca­d­e­m­ic pro­fes­sion­al (with at least a PhD) with a female stu­dent wish­ing to be mon­i­tored, guid­ed, and sup­port­ed. "The men­tor­ing scheme allows the exchange of expe­ri­ences and the pro­vi­sion of use­ful advice for the pur­suit of a sci­en­tif­ic career, but also to answer indi­vid­ual ques­tions that young women may have, par­tic­u­lar­ly in rela­tion to man­ag­ing of their per­son­al life and their pro­fes­sion­al project."
The scheme also helps doc­tor­al stu­dents to set goals, to bet­ter under­stand and devel­op their skills, and to guide them in their intro­duc­tion into pro­fes­sion­al net­works. Men­tor­ing takes place over a 12-month peri­od in a spir­it of car­ing, com­bin­ing month­ly meet­ings between a men­tor and a female doc­tor­al stu­dent, with group meet­ings, train­ing, and tes­ti­monies from women scientists.
"We have been eval­u­at­ing the project since 2015 and fol­low­ing the careers of the female PhD stu­dents who have ben­e­fit­ed from the pro­gramme. We have seen a bet­ter con­struc­tion of career plans and a sat­is­fac­to­ry pro­fes­sion­al inte­gra­tion after the the­sis. The doc­tor­al stu­dents have also learned to gain more self-con­fi­dence, to express their needs and to define their objec­tives. The pro­gramme also enabled them to bet­ter man­age prob­lems in dif­fi­cult situations."