On 21st Sep­tem­ber last year, Air­bus unveiled three con­cepts for the world's first zero-emis­sion com­mer­cial air­craft, which could enter ser­vice by 2035 1. While every plane is dif­fer­ent in size, design and range, they all use the same pri­ma­ry pow­er source – hydro­gen. Air­bus, the world's biggest plane man­u­fac­tur­er in 2019, believes that it "holds excep­tion­al promise as a clean avi­a­tion fuel and is like­ly to be a solu­tion for aero­space and many oth­er indus­tries to meet [their] cli­mate-neu­tral tar­gets." What's more, the French gov­ern­ment has com­mit­ted to pour­ing €7bn into this up and com­ing ener­gy source between now and 2030 2.
As it hap­pens, Air­bus is not the only one look­ing into hydro­gen. After all, it is the only fuel source aside from kerosene that seems to be suit­able for com­mer­cial avi­a­tion. While Boe­ing is not con­vinced of its short-term poten­tial, some small­er com­pa­nies have been explor­ing the tech­nol­o­gy. On 24th Sep­tem­ber, start-up ZeroAvia per­formed a tri­al flight with a hydro­gen-fuel-cell-pow­ered, six-seater plane. And Israeli air-taxi devel­op­er Urban Aero­nau­tics has been work­ing with Cal­i­forn­ian start-up HyPoint to cre­ate a ver­sion of their City­Hawk VTOL air­craft that is pow­ered by a hydro­gen fuel cell.
There are two ways that hydro­gen can be used. First, the con­ven­tion­al method is to burn it in an engine. This tech­nol­o­gy is already used by the space indus­try to launch rock­ets. Sec­ond, is to use hydro­gen to pro­duce elec­tric­i­ty via a fuel cell. How­ev­er, this tech­nol­o­gy is still very expen­sive. In any case, both meth­ods still face some tech­no­log­i­cal hurdles.
Storage problems
The main dif­fi­cul­ty comes from fuel stor­age. "Hydro­gen gas is very low in den­si­ty," John­ny Deschamps, lec­tur­er and researcher in the Chem­istry and Process­es Unit at the ENSTA Paris (IP Paris), and an expert in hydro­gen stor­age, notes. "Even when com­pressed at 350 bars, you still need sub­stan­tial vol­umes – a 210 litre-tank for 5kg of hydro­gen (or a 125-litre tank at 700 bars)."
The sec­ond solu­tion is to store it in liq­uid form, "but it takes a lot of ener­gy to liq­ue­fy hydro­gen, as it requires a tem­per­a­ture of minus 253°C. What's more, cryo­genic tank insu­la­tion isn't absolute, so a per­cent­age of the liq­uid hydro­gen will keep evap­o­rat­ing and need to be vent­ed – which is a risky propo­si­tion." Light, durable mate­ri­als there­fore need to be devel­oped for the tanks.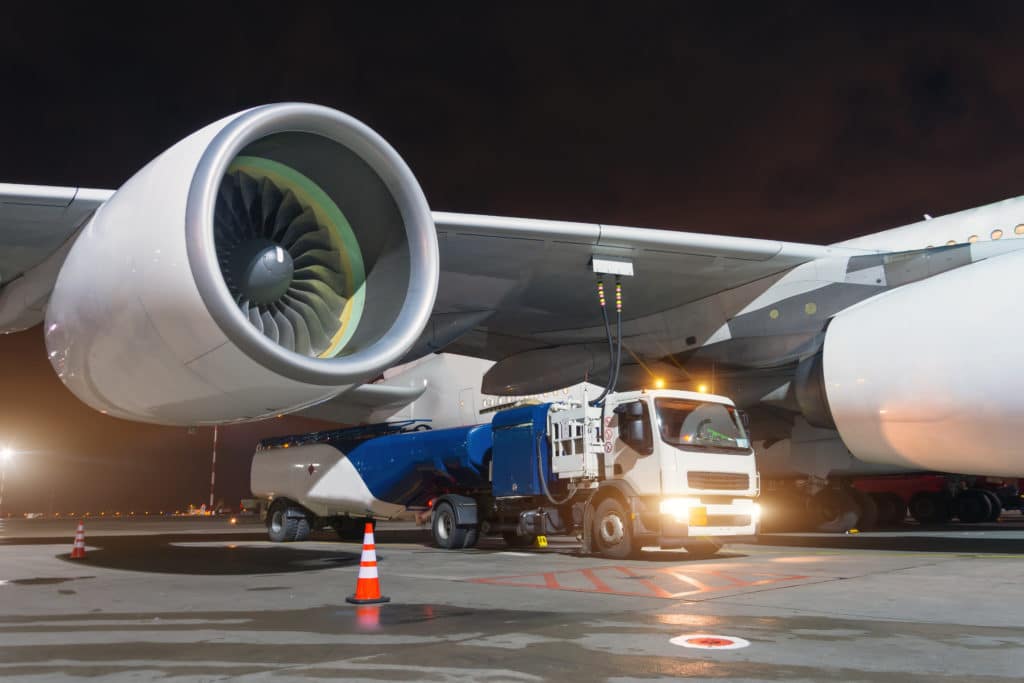 Fuel tanks also have to be cylin­dri­cal or spher­i­cal. This requires a com­pre­hen­sive review of the shape of the plane, as cur­rent designs store fuel in the wings. With all these lim­i­ta­tions, the idea of using hydro­gen to pow­er a plane for a long-haul flight with sev­er­al hun­dred pas­sen­gers seems unlike­ly at present. Instead, com­pa­nies are look­ing more at air­craft with a few dozen seats for domes­tic flights.
Not all that green
Although hydro­gen engines give off few­er CO2 emis­sions, that doesn't mean that it is squeaky clean. Burn­ing it at high tem­per­a­tures results in pol­lu­tion in the form of nitro­gen oxides (NOx), and water vapour, which forms con­trails and cir­rus clouds that are also bad for the climate.
Hydro­gen can be pro­duced from water (H2O) using elec­trol­y­sis, or from hydro­car­bons like methane (CH4). Even though elec­trol­y­sis is a clean process, this tech­nol­o­gy can­not yet be rolled out on an indus­tri­al scale. "We can make hydro­gen by elec­trolysing water, espe­cial­ly when the elec­tric­i­ty is being pro­duced in a sta­ble way, such as in a pow­er plant," Samuel Says­set, lead tech­ni­cal con­sul­tant at Engie, says. "But if we want 'green' hydro­gen made with renew­ables, which are an inter­mit­tent pow­er source, we need to devel­op new tech­nolo­gies. Plus, ~95% of hydro­gen is cur­rent­ly made from petrol, gas or coal, which emits CO2."
At what price?
There is also the all-impor­tant ques­tion of cost, which varies depend­ing on the source. Cur­rent­ly, hydro­gen made from methane costs €1.5–2 per kilo­gram, where­as hydro­gen made by elec­trol­y­sis costs four to ten times more. It is one of the rea­sons for the invest­ment from the French gov­ern­ment: a large propo­si­tion of the €7bn is aimed at find­ing solu­tions to make the price of hydro­gen more reasonable.
There are also oth­er costs involved – hydro­gen planes would require sig­nif­i­cant invest­ment for fuel pro­duc­tion, trans­port and stor­age infra­struc­ture, new air­craft and mate­ri­als devel­op­ment and, above all, for the heavy tanks. It remains to be seen if a hydro­gen-pow­ered plane would be eco­nom­i­cal­ly viable in the long term.
Nev­er­the­less, the avi­a­tion indus­try seems to be inter­est­ed in hydro­gen, with man­u­fac­tur­ers like Air­bus, and the French gov­ern­ment com­mit­ting to invest in this area. But we still do not know how the many unan­swered ques­tions relat­ing to hydro­gen planes will be resolved. Which engine man­u­fac­tur­ers will be involved? What will be the engines' fuel con­sump­tion and effi­cien­cy? Will they be pow­ered by inter­nal com­bus­tion or fuel cells? How will the fuel be stored? Hydro­gen has yet to demon­strate that it has a future in aviation.
Pri­vate invest­ment in Hydrogen
Indeed, the finan­cial sec­tor is get­ting behind hydro­gen ener­gy for trans­porta­tion too, receiv­ing sup­port from investors. With over $100 bil­lon assets world­wide invest­ment firm, Ardian, for exam­ple say they are com­mit­ted to sus­tain­able invest­ments in green ener­gy. For them, green hydro­gen is an impor­tant ele­ment of this as it is aligned with Euro­pean Union cli­mate change tar­gets. Amir Shar­i­fi Man­ag­ing Direc­tor at Ardian says this is because, "hydro­gen has sim­i­lar char­ac­ter­is­tics to fos­sil fuels. It can be stored in the form of liq­uid or gas but can also be pro­duced in a green way via elec­trol­y­sis." Accord­ing to the Hydro­gen Coun­cil, hydro­gen is expect­ed to meet 18% of the world's ener­gy demand by 2050.