Laser-gen­er­at­ed plas­mas can be used to accel­er­ate par­ti­cles that can then be used to cre­ate short, bright puls­es of X‑rays and gam­ma rays. The Lab­o­ra­toire d'Op­tique Appliqué (LOA) and its spin-off com­pa­ny Source­Lab are devel­op­ing a device to use these sources for the non-destruc­tive test­ing of mate­ri­als using X‑rays. This cut­ting-edge tech­no­log­i­cal inno­va­tion could enable researchers to detect and size defects in objects with a res­o­lu­tion of a few tens of microns, some­thing that is still inac­ces­si­ble with con­ven­tion­al systems.
An increasingly accessible technique
Par­ti­cle accel­er­a­tors have enabled us to make the most impor­tant dis­cov­er­ies in physics, but they col­lide par­ti­cles at ever high­er ener­gies, push­ing exist­ing tech­nolo­gies to their lim­its. Indeed, accel­er­a­tion facil­i­ties, such as the Large Hadron Col­lid­er at CERN, are get­ting larg­er and larg­er and are becom­ing inac­ces­si­ble to many researchers.
In recent years, "plas­ma wake­field accel­er­a­tors" have emerged as a promis­ing alter­na­tive. These devices use a pulse of ener­gy to cre­ate an elec­tric field wave in a plas­ma (a gas trans­formed into a cloud of elec­trons and ions), rather like the wake in water cre­at­ed by a boat. If a group of par­ti­cles is prop­er­ly syn­chro­nised, it can "surf" on this wave and be accel­er­at­ed much faster than in a con­ven­tion­al accel­er­a­tor. How­ev­er, it is not easy to cre­ate this ener­gy pulse.
One way to do this is to send extreme­ly short and intense laser puls­es into a gas. The front of the pulse, which lasts only a few fem­tosec­onds (10-15 s), imme­di­ate­ly ionis­es the atoms in the gas and is so intense that it push­es the elec­trons out of its path, form­ing an emp­ty cav­i­ty of elec­trons in its wake. Some elec­trons in the wake of the pulse are accel­er­at­ed by the wave of pos­i­tive­ly charged plas­ma ahead of them, just like a surfer on the wave behind the stern of a boat. The elec­trons "surf­ing" on this wake can be accel­er­at­ed to speeds close to the speed of light.
What are these applications?
We study this phe­nom­e­non at LOA. It allows laser-plas­ma accel­er­a­tors to achieve accel­er­a­tion forces up to a thou­sand times greater than those achieved by the most pow­er­ful machines avail­able today. Our lab­o­ra­to­ry is a pio­neer in this field, and we have been work­ing on this sub­ject since the mid-2000s. Togeth­er with oth­er teams around the world, we have devel­oped the tech­nol­o­gy to the point where we cre­at­ed the Laplace Laser Plas­ma Accel­er­a­tion Cen­tre in 2022 to bet­ter under­stand the mech­a­nisms involved and devel­op applications.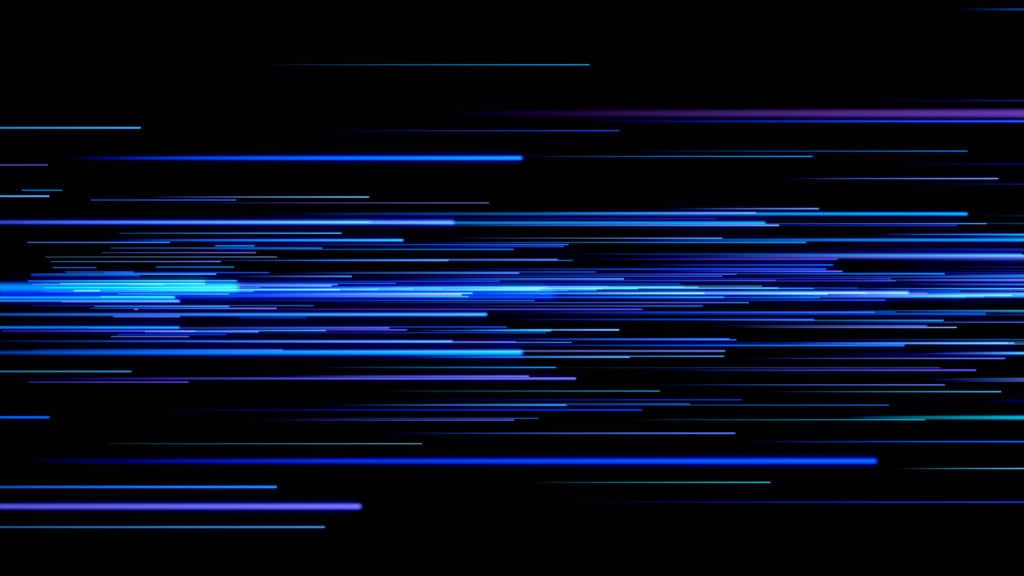 The first is radi­og­ra­phy, par­tic­u­lar­ly in the field of non-destruc­tive test­ing, a set of tech­niques that are used to check com­po­nents and iden­ti­fy defects in a mate­r­i­al with­out destroy­ing it. The size of the par­ti­cle pack­ets sup­plied by laser-plas­ma sources is on the order of ten microns, mak­ing it pos­si­ble to probe com­po­nents at high res­o­lu­tion, for exam­ple those impor­tant to the nuclear and aero­nau­ti­cal indus­tries. Ini­tial lab­o­ra­to­ry results indi­cate that it would be pos­si­ble to mon­i­tor the appear­ance of cracks as small as 100 microns in parts such as land­ing gear. This is ten times small­er than the detec­tion lim­its of cur­rent equipment.
So, it is a sim­ple way to see if there's a crack in a piece of steel, for exam­ple, with­out hav­ing to slice it, which would mean replac­ing a poten­tial­ly very expen­sive part.
What we are inter­est­ed in here is the con­ver­sion of elec­tron beams into a high­ly ener­getic X‑ray beam – using the tech­nique known as brak­ing radi­a­tion. In prac­tice, we send the elec­tron beam into a mil­lime­tre-thick sheet of a fair­ly dense mate­r­i­al, such as tita­ni­um. The elec­trons are slowed down, or braked, and the ener­gy lost by their slow­ing down is con­vert­ed into X‑rays whose max­i­mum ener­gy cor­re­sponds to the ener­gy of the ini­tial elec­trons with a very broad spec­trum. This is a fair­ly sim­ple and rel­a­tive­ly effi­cient method of pro­duc­ing X‑rays from an elec­tron beam.
Materials radiology
The size of the defects we can detect and mon­i­tor is large­ly deter­mined by the size of our accel­er­a­tor source. Laser-plas­ma accel­er­a­tion is a good solu­tion in this respect since we start with a very small source size. This means that the size of the X‑ray beam will also be small. In fact, it is a bit larg­er than the elec­tron beam, because the elec­tron beam has a large spa­tial diver­gence. As the beam diverges, the diam­e­ter of the elec­tron beam on the con­vert­er is larg­er than its size at the plas­ma exit. Typ­i­cal­ly, if you have a micro­met­ric source size, you end up with a beam size of the order of tens of microme­tres, typ­i­cal­ly 30 to 100 microns, which is still a good order of magnitude.
We are a bit like med­ical radi­ol­o­gists, but our "patients" are mate­ri­als. When we pass X‑rays through a mate­r­i­al, they will be less absorbed in the region of a defect. We can image that defect in exact­ly the same way as a radi­ol­o­gist does for bone frac­tures. Since our X‑rays do not pass through the human body, but through pieces of con­crete or steel, this means that we need much high­er ener­gy rays than those used by radiologists.
Références :
V. Mal­ka, C. Thau­ry, S. Corde, K. Ta Phuoc and A. Rousse ; Accéléra­teurs à plas­ma laser : principes et appli­ca­tions Reflets de la physique 33, 23–26 (2013)