Digital Society
Can we develop our intuition to counter misinformation?
Key takeaways
Disinformation, the intentional production and distribution of fake news with the aim of causing harm, raises the question of trust in sources.
These practices create information chaos, threaten democratic life and reduce people's critical faculties in favour of dichotomous thinking.
Combating disinformation through legal regulation raises the question of the balance between freedom of expression and censorship.
To understand why and how disinformation spreads, we need to study the concept of epistemic beliefs.
To avoid falling into the trap, it is important to fight against one's intuition, to trust evidence more than one's own opinion and to look beyond one's socio-political ideologies.
Pro­pa­gan­da is a glob­al strat­e­gy put in place by a state, an insti­tu­tion or a com­mu­ni­ty to desta­bilise a tar­get. Mis­in­for­ma­tion is the unin­ten­tion­al shar­ing of fake news, erro­neous or obso­lete infor­ma­tion, through error, or lack of vig­i­lance or knowl­edge of the sub­ject: there is no actu­al inten­tion to cause harm here. Dis­in­for­ma­tion, on the oth­er hand, is a pro­pa­gan­da tool that works by delib­er­ate­ly cre­at­ing and shar­ing false infor­ma­tion with the inten­tion of caus­ing harm. This arti­cle focus­es on dis­in­for­ma­tion because, in addi­tion to the ques­tion of the truth of infor­ma­tion, this con­cept rais­es the issue of verac­i­ty, and there­fore of trust in infor­ma­tion sources. We will argue that com­bat­ing mis­in­for­ma­tion means ask­ing three ques­tions about knowl­edge: what to trust, how to trust and who to trust.
The breeding ground for disinformation: our society's present-day vulnerabilities
The rise of dis­in­for­ma­tion on social net­works is gen­er­at­ing infor­ma­tion­al chaos that threat­ens demo­c­ra­t­ic life: sat­u­ra­tion of auto­mat­ed adver­tis­ing and har­vest­ed data, pro­mo­tion of shock­ing and con­spir­a­cy-ori­ent­ed infor­ma­tion, dis­cred­it­ing of author­i­ty fig­ures, algo­rith­mic log­ic at the source of thought bub­bles. "For exam­ple, 120,000 years' worth of videos are viewed on YouTube every day. Of these, 70% are watched because the platform's arti­fi­cial intel­li­gence rec­om­mends them"1. Social net­works have also come to be seen as one of the most reli­able means of con­sult­ing the news2. The mis­in­for­ma­tion of young peo­ple in par­tic­u­lar sends out wor­ry­ing sig­nals: one in 4 young French peo­ple sub­scribe to cre­ation­ist the­o­ries, 16% think that the earth could well be flat, 20% that the Amer­i­cans have nev­er been to the moon, and 49% that astrol­o­gy is a sci­ence. A large pro­por­tion of them believe that an influencer's pop­u­lar­i­ty is a guar­an­tee of reli­a­bil­i­ty (rep­re­sen­ta­tive sam­ple aged between 18 and 24)3. Trust in sci­ence is strong and sta­ble in all Euro­pean coun­tries, except in France where it has fall­en by 20 per­cent­age points in 18 months4. This drop in con­fi­dence in sci­ence is cor­re­lat­ed with sup­port for fake news and con­spir­a­cy the­o­ries5. At the same time, illec­tro­n­ism (a con­trac­tion of illit­er­a­cy and elec­tron­ics) is cre­at­ing a new area of exclu­sion, with 14 mil­lion French peo­ple expe­ri­enc­ing dif­fi­cul­ties in using dig­i­tal tools, at a time when dema­te­ri­al­i­sa­tion is becom­ing wide­spread6.
These vul­ner­a­bil­i­ties, com­bined with pow­er­ful forces of influ­ence, have dam­ag­ing effects on our democ­ra­cies: reduced crit­i­cal think­ing and creduli­ty on the part of cit­i­zens, inabil­i­ty to resist seduc­tion by, and sup­port for, dubi­ous ideas, selec­tive expo­sure to infor­ma­tion and preva­lence of hypoth­e­sis-con­fir­ma­tion bias, dichoto­mous think­ing and reduced abil­i­ty to make argu­ments7. Admit­ted­ly, these flaws are noth­ing new (cf. Orson Welles' radio hoax "War of the Worlds"), but the infil­tra­tion of supra-nation­al pow­ers, the pow­er of tech­no­log­i­cal tools and the avail­abil­i­ty of our slum­ber­ing brains make this a crit­i­cal risk.
The levers for com­bat­ing dis­in­for­ma­tion and mis­in­for­ma­tion are there­fore a pri­or­i­ty for our democ­ra­cies. They fall into two dis­tinct cat­e­gories: lim­it­ing the pro­duc­tion and dis­sem­i­na­tion of fake news, and lim­it­ing its impact.
Can we limit the production of misinformation: regulation and moderation?
350,000 mes­sages are post­ed on X (for­mer­ly Twit­ter) every minute, for 250 mil­lion active users. There are an esti­mat­ed 2,000 mod­er­a­tors, i.e. one mod­er­a­tor for every 175,000 users8. The same infla­tion is observed for oth­er social net­works. These fig­ures call into ques­tion the very pos­si­bil­i­ty of mod­er­at­ing infor­ma­tion, which is increas­ing­ly man­aged by algo­rithms, a black box whose trans­paren­cy is often ques­tioned9. Elon Musk, via his com­pa­ny X, filed a suit against Cal­i­for­nia on 8 Sep­tem­ber 2023, accus­ing the Amer­i­can state of hin­der­ing free­dom of expres­sion by forc­ing plat­forms to be trans­par­ent about con­tent moderation.
To be a sci­en­tist is to fight one's brain
Legal reg­u­la­tion (ARCOM, DSA) is now being debat­ed, and polit­i­cal insti­tu­tions are tak­ing up the issue, but the bal­ance between free­dom of expres­sion and cen­sor­ship has not yet been achieved. In France, the Autorité de Régu­la­tion de la Com­mu­ni­ca­tion Audio­vi­suelle et Numérique (ARCOM) acts effec­tive­ly but remains lim­it­ed in terms of resources, since it has 355 employ­ees work­ing on a wide range of issues (pro­tec­tion of audi­ences, media edu­ca­tion, respect for copy­right, infor­ma­tion ethics, super­vi­sion of online plat­forms, devel­op­ments in radio and dig­i­tal audio, VOD dis­tri­b­u­tion). With the Dig­i­tal Social Act, Europe is putting a sys­tem of account­abil­i­ty in place for the major plat­forms as from 2024, based on a sim­ple prin­ci­ple: what is ille­gal offline is ille­gal online. The aim is to pro­tect Inter­net users by a num­ber of prac­ti­cal means: mak­ing the way in which the rec­om­men­da­tion algo­rithm works acces­si­ble to users, as well as the pos­si­bil­i­ty of deac­ti­vat­ing it, jus­ti­fy­ing mod­er­a­tion deci­sions, set­ting up an explic­it mech­a­nism for report­ing con­tent, and allow­ing appeals. Cer­tain types of tar­get­ed adver­tis­ing will be banned. Penal­ties for non-com­pli­ant plat­forms are set to match the stat­ed ambi­tions: 6% of glob­al turnover.
The fact remains, how­ev­er, that if we take into account the vul­ner­a­bil­i­ties men­tioned above, the rapid growth in the amount of infor­ma­tion exchanged and the dif­fi­cul­ties in reg­u­lat­ing and mod­er­at­ing plat­forms, a com­ple­men­tary approach is need­ed: not just lim­it­ing mis­in­for­ma­tion, but reduc­ing its impact on its tar­gets by strength­en­ing their capac­i­ty to resist. But how do we know whether a piece of infor­ma­tion is true?
How do we know we know something: epistemic beliefs
Epis­temic beliefs relate to the ideas we have about knowl­edge and the process­es by which knowl­edge is cre­at­ed: what makes us think we know things? What fac­tors con­tribute to a mis­per­cep­tion of knowl­edge? These ques­tions are cen­tral to under­stand­ing the spread and impact of mis­in­for­ma­tion, as well as ways of coun­ter­ing it.
Kel­ly Gar­rett and Bri­an Weeks, from Ohio and Michi­gan Uni­ver­si­ties, car­ried out a vast study in the Unit­ed States in 2017 with the aim of gain­ing a bet­ter under­stand­ing of some of the deter­min­ing fac­tors in adher­ence to mis­in­for­ma­tion and con­spir­a­cy the­o­ries. Ini­tial­ly, they mea­sured the opin­ions of par­tic­i­pants on con­tro­ver­sial sub­jects in cer­tain con­spir­a­cy net­works: the fact that the Apol­lo Mis­sion nev­er went to the moon, that AIDS was an inten­tion­al cre­ation to harm the homo­sex­u­al com­mu­ni­ty, that the 9/11 attacks were autho­rised by the US admin­is­tra­tion to jus­ti­fy polit­i­cal deci­sions (mil­i­tary inva­sion and reduc­tion of civ­il rights), or that JFK, Luther King or Princess Diana were assas­si­nat­ed on the orders of insti­tu­tions (gov­ern­ments or secret agen­cies). They also mea­sured par­tic­i­pants' opin­ions on high­ly sen­si­tive con­tem­po­rary social issues where there is a counter-dis­course to the cur­rent sci­en­tif­ic con­sen­sus: the role of human activ­i­ty in glob­al warm­ing, or the fact that cer­tain vac­cines cause dis­eases such as autism.
This data was cor­re­lat­ed with oth­er mea­sures of the same par­tic­i­pants' epis­temic beliefs. The results are indis­putable: par­tic­i­pants are more like­ly to sub­scribe to con­spir­a­cy the­o­ries and are more sus­pi­cious of sci­en­tif­ic dis­course the more:
they trust their intu­itions to "feel" the truth of things,
they believe that facts are not suf­fi­cient to call into ques­tion what they believe to be true,
they con­sid­er that all truth is rel­a­tive to a polit­i­cal context.
Since this study, a great deal of research has shown the extent to which these three ele­ments con­sti­tute vul­ner­a­bil­i­ties in the fight against dis­in­for­ma­tion. In the next arti­cle, we will explain how each of these epis­temic beliefs works, in order to iden­ti­fy the psy­choso­cial skills we need to devel­op to sharp­en our crit­i­cal think­ing skills.
What to trust: the intuition trap
The first impor­tant result of the study by Kel­ly Gar­rett and Bri­an Weeks con­cerns the trust placed in our intu­ition to under­stand the world around us, with the strong idea that cer­tain truths are not acces­si­ble ratio­nal­ly. Instinct, first impres­sions and a dif­fuse "gut" feel­ing are said to be excel­lent indi­ca­tors for guid­ing our judge­ments and deci­sions. This epis­temic belief is wide­ly held today in main­stream pub­li­ca­tions and per­son­al devel­op­ment meth­ods: "enter the mag­ic of intu­ition"; "devel­op your 6th sense"; "man­age with intu­ition"; "the pow­ers of intu­ition": These titles sup­port the idea that there is a "lit­tle je ne sais quoi" that allows us to access hid­den truths and under­stand the world direct­ly by "recon­nect­ing" with our­selves and our envi­ron­ment (the cos­mos, pseu­do quan­tum vibra­tions, etc.). Inspired by the New Age10, these approach­es, which often relate to health and well-being, do not shy away from advo­cat­ing a return to com­mon sense and our abil­i­ty to know things in an emo­tion­al way, with­out the need for proof, thanks to a "gift". Yet sci­ence has often devel­oped con­trary to com­mon sense and first intu­itions: a heavy body does not fall faster than a light one, hot water freezes faster than cold water…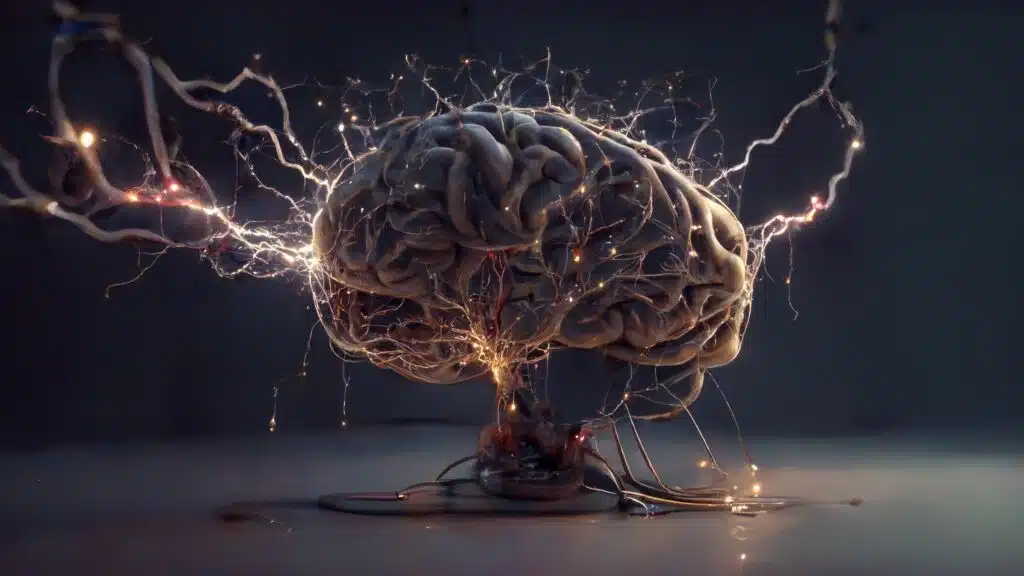 Admit­ted­ly, sci­en­tif­ic research does not ques­tion the role of intu­itive knowl­edge, and numer­ous works and pub­li­ca­tions are devot­ed to it11, many of them in med­i­cine under the aegis of "Gut Feel­ing"12. But what this cog­ni­tive sci­ence research says is very dif­fer­ent from what we find in per­son­al devel­op­ment books, pri­mar­i­ly because intu­ition is described as a form of rea­son­ing that is part of a fair­ly ratio­nal process. In fact, sci­en­tists have shown (with the help of empir­i­cal research car­ried out with pro­fes­sion­als who have devel­oped intu­itive knowl­edge, such as com­pa­ny direc­tors, doc­tors, fire­men, chess play­ers, sports­men and sol­diers) that intu­ition is all the more effec­tive in experts who have had a great deal of pre­vi­ous expe­ri­ence, thanks to oppor­tu­ni­ties to make hypothe­ses based on the analy­sis of their envi­ron­ment, to test them in a real sit­u­a­tion, to ben­e­fit from feed­back (suc­cess or fail­ure), to make cor­rec­tions, to retest, etc.… until they arrive at an implic­it, effi­cient and rapid know-how known as intu­ition. There's noth­ing eso­teric or "quan­tum" about it, but prac­tice, dis­ci­pline, and feed­back13 enable us to make rapid deci­sions when the con­text demands it. If 82% of Nobel Prize win­ners acknowl­edge that their dis­cov­er­ies were made thanks to their intu­ition14, it is above all because they have accu­mu­lat­ed such a wealth of sci­en­tif­ic knowl­edge and method­olog­i­cal expe­ri­ence that they end up aggre­gat­ing clus­ters of clues to arrive at an insight: "eure­ka"!
The first psy­choso­cial skill to devel­op in the fight against mis­in­for­ma­tion is there­fore to dis­trust one's own intu­itions by resist­ing one­self15: "to be a sci­en­tist is to fight one's brain" said Gas­ton Bachelard. It's not a ques­tion of sup­press­ing our intu­itions, but rather of tak­ing the nec­es­sary time to ques­tion them, audit them and val­i­date their basis, and in this way to car­ry out metacog­ni­tive work on our­selves in a non-indul­gent and mod­est way: on what past expe­ri­ence is my intu­ition based, have I had the oppor­tu­ni­ty to have a lot of feed­back on the effects of my actions linked to this intu­ition, and to what extent am I not being influ­enced by my desires, my emo­tions or my envi­ron­ment? This is all the more dif­fi­cult because an impres­sion is above all… impres­sive: what mat­ters most is not so much its con­tent as the men­tal process of its con­struc­tion and its con­se­quences on the way we think and act16.
How to trust: the method
The sec­ond impor­tant result of Kel­ly Gar­rett and Bri­an Weeks' study relates to the impor­tance we attach to con­sis­ten­cy between facts and opin­ions. Put anoth­er way, can we main­tain a belief in the face of a demon­stra­tion that con­tra­dicts it? Some of us need fac­tu­al evi­dence to form an opin­ion, dis­trust appear­ances and are con­cerned about the method used to pro­duce data. Oth­ers not so much: the study men­tioned above shows that the lat­ter are much more like­ly to sub­scribe to false infor­ma­tion and con­spir­a­cy the­o­ries. We remem­ber the "alter­na­tive facts" the day after Trump's elec­tion, symp­to­matic of the post-truth era. These strate­gies for dis­tort­ing real­i­ty are only pos­si­ble because they find an audi­ence who, while not being fooled by them, do not feel the need for con­sis­ten­cy between facts and beliefs. On the con­trary, the coher­ence they seek tends to adjust the facts in favour of their beliefs, a ratio­nal­i­sa­tion effect that is well known from work on cog­ni­tive dis­so­nance. Hugo Merci­er and Dan Sper­ber17have recent­ly exam­ined this issue in a book which defends the the­sis that our rea­son serves us above all… to be right, not only in rela­tion to oth­ers, but also in rela­tion to our­selves! Hence the cog­ni­tive bias­es with a self-jus­ti­fy­ing func­tion: hypoth­e­sis con­fir­ma­tion, anchor­ing, loss aver­sion, ret­ro­spec­tive bias, etc.18. It's easy to see why com­bat­ing this is a daunt­ing­ly com­plex task, yet one that is both nec­es­sary and pos­si­ble if we make the effort to teach the sci­en­tif­ic method and its com­po­nents, and not just to stu­dents des­tined for sci­en­tif­ic careers! These alter­na­tive facts call into ques­tion the very notion of truth and knowl­edge recog­nised as fair19, and lead to the sor­did con­clu­sion that sci­ence is an opin­ion like any oth­er20: this pos­ture under­mines the very foun­da­tions of our demo­c­ra­t­ic insti­tu­tions, which is why knowl­edge of the sci­en­tif­ic method has now become a com­mon good and a gen­uine psy­cho-social skill accord­ing to the WHO: "abil­i­ties that enable the devel­op­ment not only of indi­vid­ual well-being, but also of con­struc­tive social interactions"
Who to trust: back to basics
The lat­est result from Kel­ly Gar­rett and Bri­an Weeks' study shows that the more indi­vid­u­als believe that facts are depen­dent on the polit­i­cal pow­er in place or the socio-polit­i­cal con­text in which they are pro­duced, the more read­i­ly they adhere to dis­in­for­ma­tion and con­spir­a­cy the­o­ries. This type of epis­temic belief, which is res­olute­ly rel­a­tivis­tic, is facil­i­tat­ed by the fact that our beliefs also serve to rein­force our iden­ti­fi­ca­tions with the groups to which we belong: we eval­u­ate the infor­ma­tion to which we are exposed accord­ing to our socio-ide­o­log­i­cal prox­im­i­ty to its source. The under­ly­ing prob­lem here is there­fore one of verac­i­ty rather than truth: it is a ques­tion of the moral qual­i­ty of the author of a piece of infor­ma­tion and there­fore of the trust we place in him or her. Fran­cis Wolff21 shows that this rel­a­tivist stance is now a stum­bling block in the fight against the risks com­mon to human­i­ty as a whole (glob­al warm­ing, eco­nom­ic cri­sis, short­age of resources, extinc­tion of species, epi­demics, ter­ror­ism, etc.) because of local demands (iden­ti­ty-based, com­mu­ni­tar­i­an, nation­al­ist, xeno­pho­bic, reli­gious rad­i­cal­ism, etc.) that ham­per our abil­i­ty to engage in dia­logue and find ways of mov­ing for­ward col­lec­tive­ly. So what psy­cho-social skills do we need to devel­op if we are to know who we can trust and build com­mon projects that tran­scend com­mu­ni­tar­i­an divi­sions? To answer this ques­tion, Philippe Bre­ton22 car­ried out a num­ber of empir­i­cal stud­ies dur­ing exper­i­men­tal argu­men­ta­tion work­shops. His results sug­gest that we need to devel­op what he calls a "demo­c­ra­t­ic abil­i­ty", which is cur­rent­ly far too lack­ing to build trust, and which is based on three skills:
Speak­ing in front of oth­ers: prac­tis­ing over­com­ing the fear of speak­ing in front of an unfa­mil­iar group. Sci­en­tif­ic research shows that this fear is one of the most wide­spread among adults (55%23). This fear hin­ders the very pos­si­bil­i­ty of estab­lish­ing the con­di­tions for cooperation.
Cog­ni­tive empa­thy: prac­tis­ing defend­ing opin­ions con­trary to one's own. The aim is to learn to iden­ti­fy the qual­i­ty of the argu­ments and thus reg­u­late one's less sol­id epis­temic beliefs. This strat­e­gy is part of the psy­cho­log­i­cal inoc­u­la­tion meth­ods24 designed to strength­en men­tal immunity.
Com­bat "con­sen­su­al palaver": soft con­sen­sus is a way of avoid­ing debate that gives the illu­sion of bring­ing peo­ple togeth­er. Prac­tis­ing "frank and peace­ful con­flict­ual­i­ty"25 is not easy, but it does pro­vide the nec­es­sary demo­c­ra­t­ic vitality.
Conclusion
"Il faut voir comme on se par­le. Man­i­feste pour les arts de la parole" (We need to look at how we talk to each oth­er. A Man­i­festo for the Arts of Speech) is the title of the lat­est book by Gérald Garut­ti, founder of the "Cen­tre des Arts de la Parole", a third-par­ty cen­tre that restores the psy­cho-social skills need­ed to build a space for shared dia­logue and com­bat the mis­in­for­ma­tion that is under­min­ing our democ­ra­cies. These third-par­ty cen­tres, spaces for sci­ence and dis­cov­ery, and cit­i­zens' lab­o­ra­to­ries for exper­i­men­ta­tion, share the com­mon goal of devel­op­ing demo­c­ra­t­ic skills in the form of oper­a­tional know-how: know­ing how to argue and make a coun­ter­ar­gu­ment, know­ing how to lis­ten, sus­pend­ing one's judge­ment and elic­it­ing that of oth­ers. They also help us to under­stand how sci­en­tif­ic truth is con­struct­ed and how this knowl­edge can be biased: these are the levers of free will and liv­ing together.