Cre­at­ing adhe­sives as strong as those of a gecko, threads as sol­id as spi­der silk, mol­e­c­u­lar detec­tors with the pre­ci­sion of a shark's sense of smell – these are some of the pos­si­bil­i­ties afford­ed by bio­mimicry. But that's not all because, beyond the sen­sa­tion­al­ism of cer­tain prod­ucts inspired by nature, bio­mimicry is also part of an ethos and a glob­al approach to inno­va­tion. "Bio­mimicry begins with an under­stand­ing of bio­log­i­cal sys­tems, both on a mol­e­c­u­lar lev­el and in nat­ur­al envi­ron­ments. The knowl­edge acquired can then be trans­ferred to oth­er fields of appli­ca­tion, so it is first and fore­most a design method. It's also a phi­los­o­phy," explains Kali­na Raskin, Man­ag­ing Direc­tor of Cee­bios (Cen­tre d'études et d'expertise en biomimétisme).
"This approach involves draw­ing inspi­ra­tion from liv­ing things to devise solu­tions com­pat­i­ble with eco­log­i­cal fac­tors," agrees Emmanuel Delan­noy, a pio­neer of bio­mimicry in France and a spe­cial­ist in bio­di­ver­si­ty. "Liv­ing things offer a set of spec­i­fi­ca­tions that are rel­e­vant to today's eco­nom­ic and eco­log­i­cal chal­lenges", he adds. This is because they depend on the renew­al of raw mate­ri­als and store CO₂ in a very ener­gy-effi­cient way. "Liv­ing organ­isms only pro­duce mate­ri­als from atoms that are in plen­ti­ful sup­ply, at ambi­ent tem­per­a­ture and pres­sure, and with a very high degree of mate­r­i­al cir­cu­lar­i­ty," explains Kali­na Raskin. "Life forms have adapt­ed to all envi­ron­ments and con­straints. Sus­tain­abil­i­ty is the key issue in this long his­to­ry of co-evo­lu­tion," adds Emmanuel Delan­noy.
This approach has already led to the devel­op­ment of prod­ucts that will soon be on the mar­ket, such as propul­sion sys­tems inspired by the move­ments of fish (EEL Energy's tidal tur­bines1, FinX's motors2 and even Corwave's heart pumps3), prod­ucts for agri­cul­ture based on microal­gae (Car­bon­Works' CO₂ cap­ture sys­tems4, Immunrise's anti­fun­gals5 and Algosource's bioac­tive ingre­di­ents6) or insects (M2i Life Science's bio­con­trol prod­ucts7), or even new tech­nolo­gies (Prophesee's reti­na-inspired cam­era8, or Biomemory's DNA-based data stor­age9).
Ecosys­tems don't favour sim­pli­fied systems
Nev­er­the­less, bio­mimicry is still not yet a term that is well under­stood. And it should be known that it is not cur­rent­ly being used with the inten­tion of green­ing any process that even remote­ly resem­bles a liv­ing object. "We call this trend bio­mi­wash­ing," says Kali­na Raskin. More and more "nature-inspired" prod­ucts are appear­ing on the mar­ket, and they have more to do with sto­ry­telling than with a sci­en­tif­ic approach. "The use of bio­mimet­ic ter­mi­nol­o­gy with­out any real sci­en­tif­ic basis under­mines the cred­i­bil­i­ty of the approach", insists the direc­tor of Ceebios.
Bio­mimicry is now sub­ject to the ISO 18458 stan­dard, which pro­vides a frame­work to use the term. Cee­bios, in part­ner­ship with ADEME and the Saint-Eti­enne eco-design clus­ter, is also prepar­ing "an intro­duc­to­ry guide to bio­mimicry for eco-design". For Kali­na Raskin, the aim is to "explain the impor­tance of the approach and encour­age man­u­fac­tur­ers to mea­sure the bio­mimicry com­po­nent in their processes".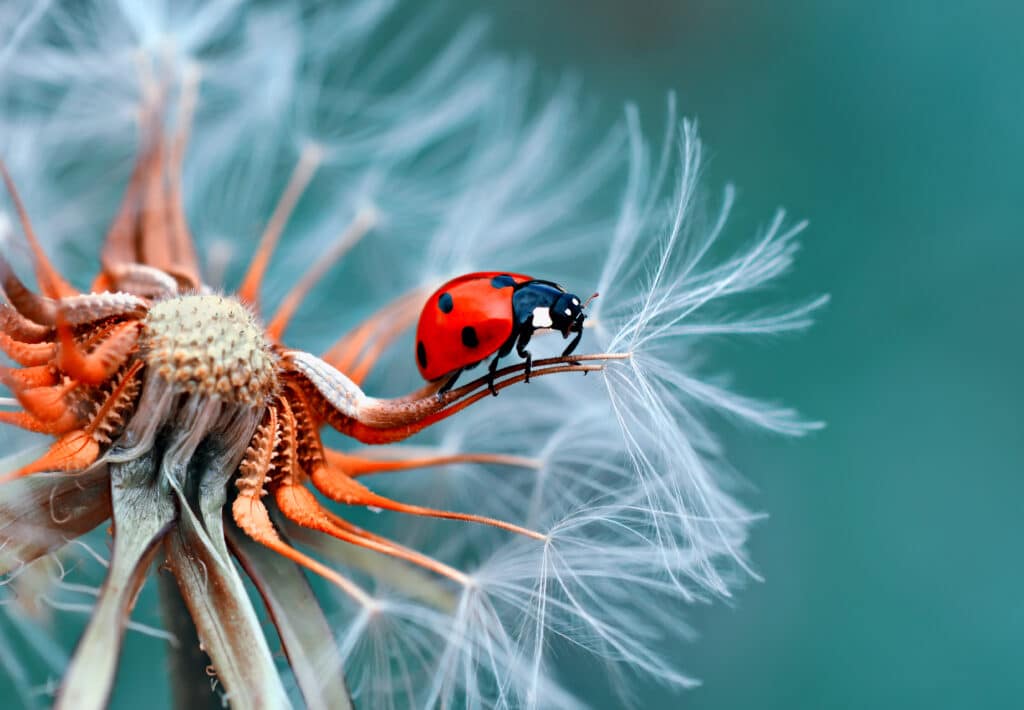 Emmanuel Delan­noy sug­gests going even fur­ther. "Ecosys­tems don't favour sim­pli­fied sys­tems," he points out. They tend towards com­plex­i­ty and diver­si­fi­ca­tion, estab­lish­ing bal­ances and shar­ing resources. This goes against the grain of cur­rent indus­tri­al pro­duc­tion meth­ods, which dis­cour­age diver­si­ty. The spe­cial­ist imag­ines sys­tems whose effi­cien­cy will not be mea­sured on per­for­mance alone, but capa­ble of mov­ing towards greater com­plex­i­ty, tol­er­at­ing diver­si­ty and being more fru­gal. "It's not nec­es­sar­i­ly the opti­mi­sa­tion of an out­put that counts, but the bal­ance of the sys­tem", he explains. He is think­ing, for exam­ple, of logis­tics sys­tems that com­bine com­ple­men­tary solu­tions to adapt to dif­fer­ent con­di­tions on the ground.
Bio­mimicry could also devel­op by broad­en­ing its mod­els. The bio­log­i­cal objects most stud­ied from a bio­mimet­ic angle are the gecko, the shark, the lotus, the eagle, the king­fish­er, the Japan­ese fugu, spi­der silk, the flip­per of the hump­back whale… "Experts esti­mate that the Earth is home to more than 20 mil­lion species. But only 2 mil­lion have been iden­ti­fied, and very few have been stud­ied at the inter­dis­ci­pli­nary inter­faces," points out Kali­na Raskin.
A fast-growing concept
Today, advo­cates of bio­mimicry want to incor­po­rate the method into indus­tri­al toolk­its. "To move from being a nov­el­ty to a rou­tine process, we need to increase the num­ber of bio­log­i­cal mod­els", adds Kali­na Raskin.
In response, Cee­bios has set up a pro­gramme with the Muse­um nation­al d'Histoire naturelle (MNHN) fund­ed by the Banque Publique d'Investissement. The aim is to bring togeth­er indus­try and research lab­o­ra­to­ries to joint­ly address the issues at stake. "For exam­ple, we need new antifoul­ing coat­ings, mate­ri­als with bet­ter mechan­i­cal resis­tance, and new agents for colour opac­i­ty. To under­stand these indus­tri­al issues, we are work­ing with researchers at the MNHN to find organ­isms whose biol­o­gy we can exam­ine", explains Kali­na Raskin.
Progress is being made in the devel­op­ment of the con­cept. How­ev­er, in order to become tru­ly estab­lished, it will have to over­come a major risk. "There is a strong bias towards tech­no­log­i­cal solu­tions, the idea that there is a solu­tion to every prob­lem, and a tech­no­log­i­cal one at that, with­out tak­ing a crit­i­cal look at it", explains Emmanuel Delan­noy, "this kind of think­ing is not com­pat­i­ble with the ethics of bio­mimicry. "We must always ask our­selves whether it is real­ly nec­es­sary, by tak­ing into account the solu­tion to a real cur­rent need and the human and eco­log­i­cal chal­lenges of the future," insists the specialist.
Agnès Vernet