Until the last few weeks, the "strategic autonomy" advocated for in Paris had little success with other European countries. Why?
The ideas pre­sent­ed by Pres­i­dent Macron in Sep­tem­ber 2017 in his Sor­bonne speech regard­ing Euro­pean strate­gic auton­o­my, were the prod­uct of cur­rent events. The pres­i­den­cy of Don­ald Trump had brought about a change in the strate­gic vision of the Unit­ed States, which had begun with Oba­ma. We were enter­ing a world where, due to the growth of Chi­na and a hard­en­ing of inter­na­tion­al rela­tions, the com­pla­cen­cy of Euro­peans regard­ing inter­na­tion­al prob­lems could not last.
Because of this sit­u­a­tion, Pres­i­dent Macron Europe said Europe had to wake up. But when a pro­pos­al is made by Paris, it is often greet­ed with a cer­tain amount of mis­trust. There are sev­er­al rea­sons for this. On the one hand, there is a cer­tain pom­pos­i­ty that is char­ac­ter­is­tic of French debate, and which is poor­ly under­stood out­side France. Sec­ond­ly, there is a dis­trust that exists every­where in Europe (and even more so in the Unit­ed States): every time a sug­ges­tion on inter­na­tion­al pol­i­cy comes from Paris, it is inter­pret­ed in a neo-Gaullist sense. The French must be aware of this. The word "auton­o­my" used by Macron has been wide­ly inter­pret­ed in this way out­side France, which has made the dis­cus­sion more difficult.
But this mis­trust of the French pro­pos­al hid anoth­er prob­lem: some Euro­peans, notably Ger­many and Italy, were liv­ing in com­pla­cen­cy and denial. They con­sid­ered that the inter­na­tion­al sys­tem was safe, that if there were any dan­gers, we could count on the Amer­i­cans, and that our inter­est was above all to look after our eco­nom­ic and com­mer­cial inter­ests, includ­ing with Rus­sia and China.
Under these con­di­tions, it is not sur­pris­ing that coun­tries that had a much more pre­cise per­cep­tion of threats to their secu­ri­ty, such as Poland, the Baltic coun­tries, or the Scan­di­na­vians, could find the Euro­pean Union of lit­tle use from a strate­gic point of view, which fur­ther strength­ened their attach­ment to NATO. With the Biden admin­is­tra­tion, reas­sur­ing mes­sages began to mul­ti­ply, which cer­tain­ly helped to light­en the atmos­phere. But the mis­un­der­stand­ings did not dis­ap­pear. All these mis­un­der­stand­ings have been swept away by the cur­rent crisis.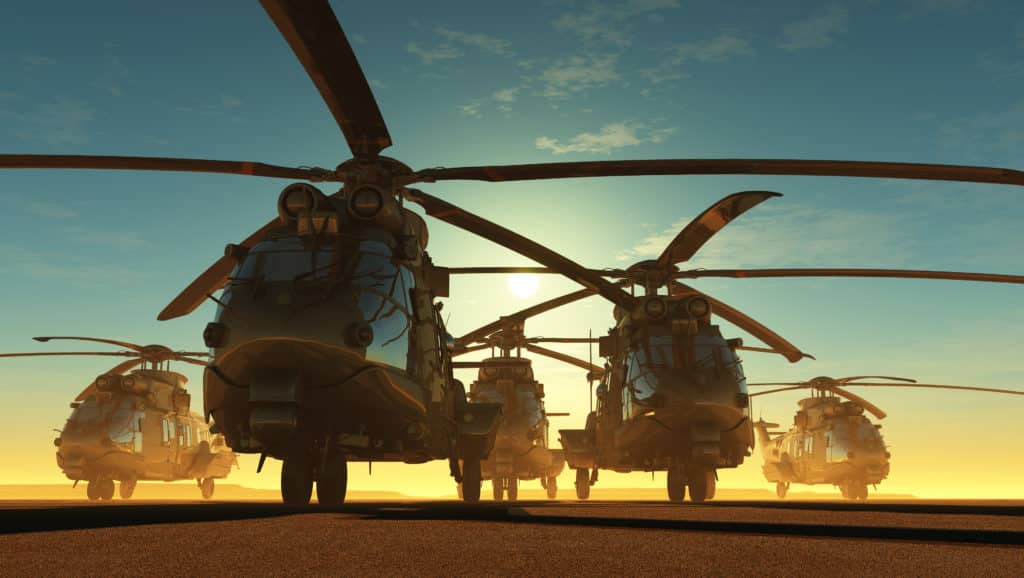 How has this crisis changed the game?
It has shown two things. The first is that Putin's real inter­est is not NATO, which is just a pre­text for the whole oper­a­tion. His real inter­est is, on the one hand, to re-estab­lish a sphere of influ­ence beyond Rus­si­a's bor­ders and to re-estab­lish what can still be saved from the Sovi­et empire. And, on the oth­er hand, to avoid the demo­c­ra­t­ic con­t­a­m­i­na­tion com­ing from his neigh­bours, at all costs. But the fact that between Ukraine and Rus­sia there are, as he insists on remind­ing us, deep his­tor­i­cal, eth­nic, and cul­tur­al links makes this dan­ger of con­t­a­m­i­na­tion even greater. If democ­ra­cy were to suc­ceed in Ukraine, inevitably the Rus­sians would see it. So, for Putin, it is a ques­tion of sur­vival. Every­thing could have been dif­fer­ent if, after the fall of the Sovi­et Union, Rus­sia had tak­en a dif­fer­ent path. But it is not because of us that it could not do so. It was its inter­nal dialec­tics that led it to replace com­mu­nism with an autoc­ra­cy, pass­ing from Joseph Stal­in to Joseph de Maistre.
The cur­rent cri­sis has also revealed that Atlantic uni­ty and Euro­pean uni­ty were not con­tra­dic­to­ry, but on the con­trary were close­ly linked. There is no Euro­pean uni­ty pos­si­ble with­out Atlantic uni­ty. And sym­met­ri­cal­ly, Atlantic uni­ty is inef­fec­tive if Euro­peans are not unit­ed. This is an impor­tant les­son of this crisis.
It was not obvi­ous, because mis­trust did not dis­ap­pear. Among the Euro­peans: did the Amer­i­cans want to talk to the Rus­sians over their heads? The Amer­i­cans, for their part, did not believe that the Euro­peans would be up to the task. Indeed, it was not easy to get the Ger­mans and Ital­ians to move. Final­ly, many peo­ple won­dered why Macron was going to Moscow. All this, in a sys­tem that involves a num­ber of democ­ra­cies, was prob­a­bly inevitable. But the result is extra­or­di­nary. Nobody expect­ed such a strong con­sen­sus in such a short time. All those who expect­ed pure­ly sym­bol­ic sanc­tions should rethink their opinion.
And I would add that there is a game chang­er in what has hap­pened in the last few days, when Ger­man Chan­cel­lor Olaf Scholz announced a spec­tac­u­lar increase in his defence bud­get. If Ger­many spent 2 % of its GDP on defence, its defence bud­get would far exceed that of Rus­sia. Berlin's change of course is fun­da­men­tal: it can be com­pared to Hel­mut Kohl's deci­sion to give up the deutsche mark and join the euro.

Will a defensive Europe finally come into being?
It is now pos­si­ble, and France has a par­tic­u­lar respon­si­bil­i­ty here. When it comes to for­eign pol­i­cy and defence, because of its inter­na­tion­al posi­tion, its seat at the Unit­ed Nations, its nuclear deter­rent, France objec­tive­ly occu­pies the same place as Ger­many in eco­nom­ic and mon­e­tary mat­ters. There is a sort of lead­er­ship oblig­a­tion on the French side. France must be able to remove the ambi­gu­i­ty con­cern­ing rela­tions with NATO, which will not pre­vent us, depend­ing on the cir­cum­stances, from assert­ing our inter­ests with regards tothe Amer­i­cans. How­ev­er, this ambi­gu­i­ty must be removed, oth­er­wise the European's will strug­gle to reach a consensus.
Also, Euro­pean defence will be dif­fi­cult to cre­ate because it impos­es indus­tri­al opti­mi­sa­tions that are always dif­fi­cult to nego­ti­ate. There­fore, I think that pri­or­i­ty should be giv­en to cyber defence. Rus­sia has been giv­ing us an excel­lent les­son in hybrid war­fare for sev­er­al years, with a con­ti­nu­ity between false infor­ma­tion, cyber-attacks and high inten­si­ty war­fare. Cyber defence is a sec­tor where Europe is lag­ging, even though it is a real com­mon inter­est. More­over, we know that dig­i­tal tech­nolo­gies are « dual », with civil­ian and mil­i­tary uses: there is there­fore an objec­tive, strate­gic but also eco­nom­ic interest.
Final­ly, it will undoubt­ed­ly be dif­fi­cult to achieve una­nim­i­ty quick­ly, but a hard core will be need­ed. In addi­tion to France and Ger­many, it should include at least Poland, Italy, and Spain, but also Swe­den and the Nether­lands. Poland becomes a key coun­try here, which can help us to resolve the oth­er dis­putes we have with it. This oppor­tu­ni­ty has nev­er been pre­sent­ed before, and the win­dow may close again because the inter­na­tion­al sit­u­a­tion may wors­en, the Unit­ed States will enter a sit­u­a­tion of inter­nal dif­fi­cul­ties, polar­i­sa­tion and all our coun­tries are fac­ing eco­nom­ic and social prob­lems. So, we must exploit it.