Economics
Responsible investment or greenwashing: how to tell the difference?
Key takeaways
Socially responsible investment (SRI) evaluates investments according to non-financial ESG criteria (environment, social, governance).
Impact investing adopts active strategies seeking a strong extra-financial return based on three principles: intentionality, additionality and impact measurement.
However, SRI and conventional portfolios tend to be very similar, and the practical impacts of SRI appear to be very limited.
Researchers show that SRI investors appropriate the vocabulary of impact assessment without adopting its practices, which is akin to greenwashing.
To be truly impactful, SRI investors must overcome many challenges and go beyond the integration of ESG criteria.
Social­ly respon­si­ble invest­ment (SRI), which was still rel­a­tive­ly unknown until the ear­ly 2000s, con­sists of tak­ing non-finan­cial cri­te­ria, such as envi­ron­men­tal, social and gov­er­nance (ESG), into account in the invest­ment eval­u­a­tion process.
In 2021, 96% of the 250 largest multi­na­tion­al com­pa­nies on the Fortune500 list (up from 64% in 2005) have dis­closed their ESG pol­i­cy. Sim­i­lar­ly, near­ly 4,400 investors and 50 ser­vice providers, rep­re­sent­ing more than $120 tril­lion in assets, have signed a com­mit­ment to inte­grate ESG infor­ma­tion into their invest­ment deci­sions12.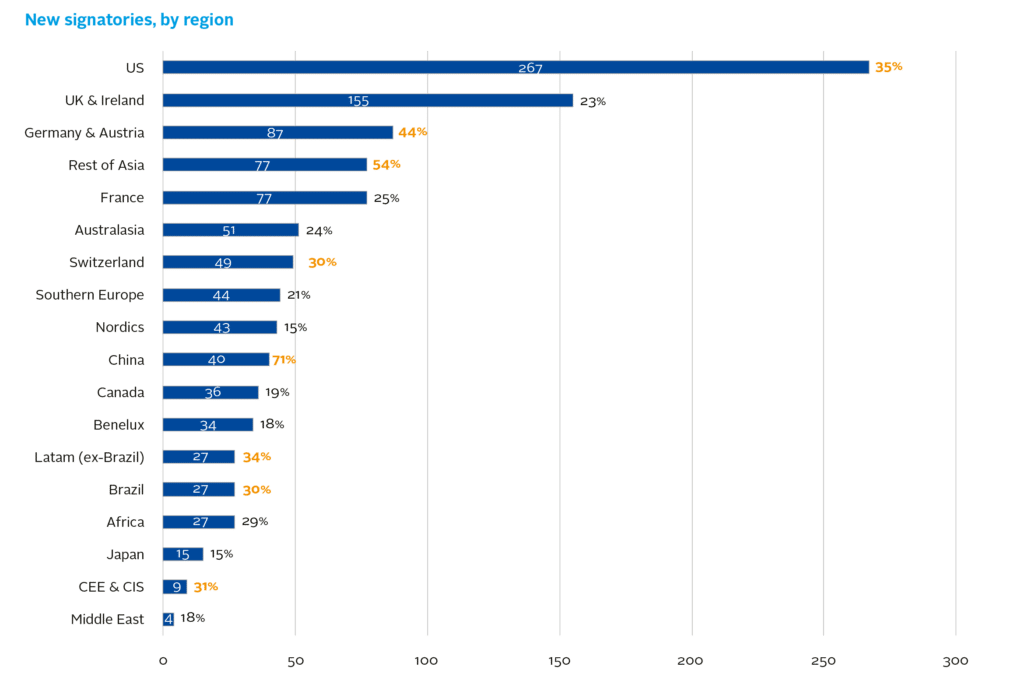 But when it comes to defin­ing ESG stan­dards, dif­fer­ences of opin­ion abound, and crit­i­cism is rife. Elon Musk, for exam­ple, called ESG "a scam" and denounced "fake social jus­tice war­riors" after Tes­la was removed from the S&P 500 ESG index – for rea­sons relat­ed to dis­crim­i­na­tion and work­ing con­di­tions – while Exxon­Mo­bil remained in the index4. Beyond the con­tro­ver­sy, a fun­da­men­tal ques­tion about SRI and its true impact on soci­ety is emerging.
The Prin­ci­ples for Respon­si­ble Invest­ment (PRI)5 were estab­lished by the world's lead­ing investors with the sup­port of the Unit­ed Nations Envi­ron­ment Pro­gramme Finance Ini­tia­tive (UNEP-FI) and the Unit­ed Nations Glob­al Com­pact in 2007. PRI sig­na­to­ries com­mit to the fol­low­ing principles
- Con­sid­er ESG issues in invest­ment analy­sis and deci­sion-mak­ing processes.
- Con­sid­er ESG issues in share­hold­er poli­cies and practices.
- Require investees to dis­close appro­pri­ate infor­ma­tion on ESG issues.
- Pro­mote accep­tance and imple­men­ta­tion of the Prin­ci­ples among asset man­age­ment stakeholders.
- Work togeth­er to increase effec­tive­ness in imple­ment­ing the Principles.
- Report indi­vid­u­al­ly on its activ­i­ties and progress in imple­ment­ing the Principles.
Origins and strategies of 'ethical' funds
There is noth­ing eth­i­cal­ly wrong with run­ning a busi­ness to make a prof­it while ensur­ing that pro­duc­tion is social­ly respon­si­ble. But impact invest­ing is about more than just ESG-based risk mit­i­ga­tion. It is about sup­port­ing com­pa­nies that are com­mit­ted to proac­tive­ly mak­ing a dif­fer­ence, and thus demon­strat­ing that you have indeed been able to make a dif­fer­ence on a num­ber of levels.
His­tor­i­cal­ly, the first "eth­i­cal" funds were born in the Unit­ed States. Based on the exclu­sion of com­pa­nies linked to the alco­hol, tobac­co, arms, pornog­ra­phy or gam­bling sec­tors, the aim was to meet the require­ments of cer­tain investors, includ­ing reli­gious organ­i­sa­tions. Pos­i­tive approach funds appeared in the 1970s in the Unit­ed States and in the 1990s in Europe: these sus­tain­abil­i­ty funds con­sid­er extra-finan­cial cri­te­ria to pro­mote long-term per­for­mance and sus­tain­able growth. More recent­ly, it is notably the Paris cli­mate agree­ment signed in 2015, the result­ing reg­u­la­tions and the aware­ness of cli­mate risk by major finan­cial play­ers that are con­tribut­ing to the devel­op­ment of SRI6.

SRI strate­gies vary con­sid­er­ably: nor­ma­tive or sec­toral exclu­sions (com­pa­nies engaged in activ­i­ties that con­tra­dict norms or in activ­i­ties deemed harm­ful), the so-called "best-in-class" approach (invest­ment in the best-per­form­ing com­pa­nies in a giv­en sec­tor), "best-in-uni­verse" (invest­ment in the best-per­form­ing com­pa­nies regard­less of sec­tor), "best-effort" (best improve­ment in ESG prac­tices), and the­mat­ic (e.g. "renew­able energies").
Impact invest­ment is defined by active strate­gies seek­ing a strong extra-finan­cial return based on three key prin­ci­ples: inten­tion­al­i­ty, i.e. the investor's inten­tion­al desire to gen­er­ate a pos­i­tive social or envi­ron­men­tal impact, addi­tion­al­i­ty (the investor's spe­cif­ic con­tri­bu­tion, finan­cial or oth­er­wise, enabling the com­pa­ny to increase its pos­i­tive impact), and impact mea­sure­ment, i.e. the eval­u­a­tion of the pos­i­tive and neg­a­tive exter­nal­i­ties of the invest­ed struc­ture8.
SRIs: greenwashing alert?
Until a few years ago, impact invest­ment funds would have been the only investors to car­ry out an impact analy­sis: this is no longer the case, as social­ly respon­si­ble investors (SRIs) now aim to demon­strate their con­crete impact.
How­ev­er, the two types of investors (SRI vs. impact) have fun­da­men­tal­ly dif­fer­ent lev­els of com­mit­ment and dif­fer­ent meth­ods of assess­ment. SRI investors typ­i­cal­ly invest in list­ed multi­na­tion­al com­pa­nies and focus their non-finan­cial efforts on the process of select­ing issuers, rather than on the results achieved through their invest­ments. For exam­ple, while an impact invest­ment fund will aim to demon­strate the car­bon reduc­tion achieved through the financ­ing of wind tur­bines, an SRI fund will cal­cu­late the car­bon 'score' of the com­pa­nies in its portfolio.
Final­ly, SRI and con­ven­tion­al port­fo­lios tend to be very sim­i­lar, and the prac­ti­cal impacts of SRI seem very lim­it­ed to a grow­ing num­ber of researchers. It remains dif­fi­cult to imag­ine how an investor hold­ing a tiny per­cent­age of a large com­pa­ny's shares could prove that their invest­ment makes a dif­fer­ence – how­ev­er well-inten­tioned. Using tra­di­tion­al impact ter­mi­nol­o­gy super­fi­cial­ly is there­fore far from help­ful to the SRI com­mu­ni­ty and may even be akin to green­wash­ing9.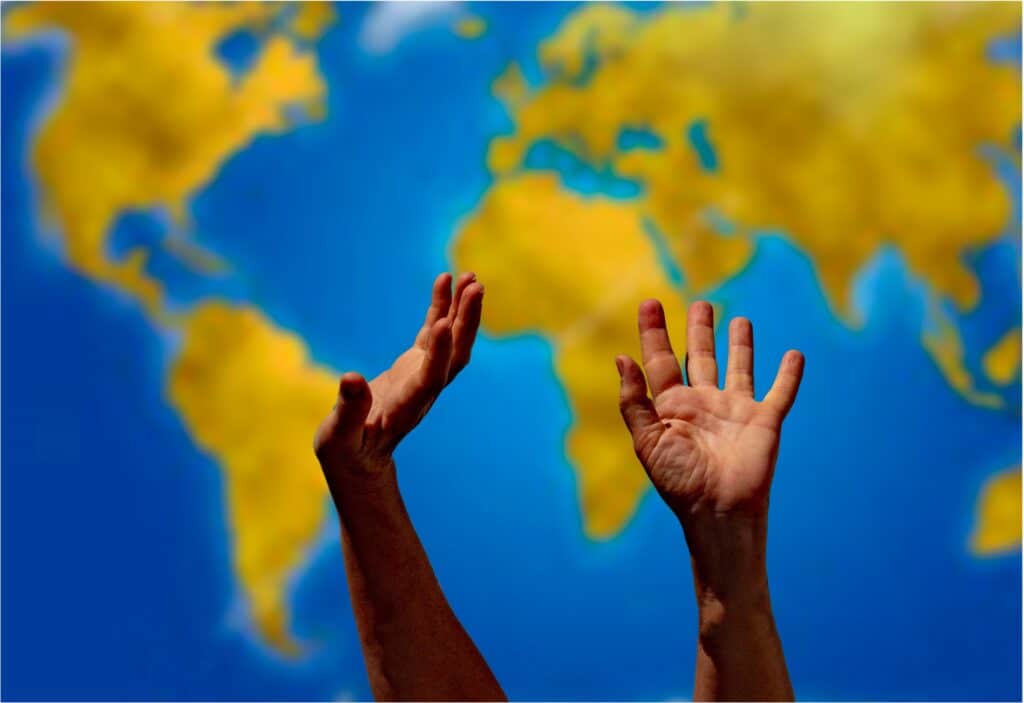 In a recent study on the con­fu­sion between impact and SRI, we show that although SRI investors are appro­pri­at­ing the vocab­u­lary of impact assess­ment, they are not adopt­ing its prac­tices. How­ev­er, giv­en the mar­ket pow­er of SRI com­pared to impact invest­ing (about 40 times larg­er), the appro­pri­a­tion of impact analy­sis by SRI funds is not with­out con­se­quences: the dif­fu­sion of impact mea­sures in the SRI indus­try can either sup­port the devel­op­ment of impact invest­ing or threat­en its mean­ing and legit­i­ma­cy by con­fus­ing the two practices.
Sim­i­lar­ly, while the SRI indus­try is gen­uine­ly aim­ing to com­bat green­wash­ing, the moti­va­tions of invest­ment man­agers vary, with dif­fer­ent lev­els of com­mit­ment to the soci­etal dimen­sion of impact. SRI investors there­fore face many chal­lenges in mov­ing beyond ESG inte­gra­tion to true impact. ESG inte­gra­tion seeks to mea­sure the impact of var­i­ous fac­tors on a com­pa­ny's finan­cial flows: the mate­ri­al­i­ty of a fac­tor is there­fore trans­lat­ed into a vari­a­tion in the com­pa­ny's turnover, expens­es, or invest­ments. In con­trast, impact invest­ing, and more gen­er­al­ly impact mea­sure­ment, seeks to mea­sure the impact of the com­pa­ny's activ­i­ties on ESG issues, inde­pen­dent­ly of the finan­cial mate­ri­al­i­ty for the company.