Planet Economics Society
COP27: cities and universities create an alliance against climate change
Key takeaways
In the face of the worsening climate crisis, cities and universities are working together.
The aim is to organise thought, training, and research activities so that cities can become involved in the fight against global warming.
This alliance facilitates contact between academic and institutional partners and creates a global network of researchers and public decision-makers.
For example, the École Polytechnique (IP Paris is working with the City of Paris as part of the green and sustainable finance strategy supported by the region.
In the south, the city of Marseille is working with Aix-Marseille University to review its mobility, energy, and biodiversity preservation policies.
In 2011, Edward Glaeser, an econ­o­mist at Har­vard Uni­ver­si­ty, con­sid­ered that cities were the health­i­est, green­est, and rich­est places. Peo­ple live longer, health­i­er and with 40% less ener­gy con­sump­tion in New York than in the sub­urbs1. But the cities and met­ro­pol­i­tan areas of the 21st Cen­tu­ry are set to under­go pro­found changes in the future: in tech­no­log­i­cal, envi­ron­men­tal, and social ways.
Cli­mate change and the result­ing health risks pose a major prob­lem for our cities and towns: air pol­lu­tion alone is respon­si­ble for 3–9 mil­lion deaths per year – equiv­a­lent to almost 1 in 5 deaths world­wide – and up to 3 times more than Covid-19 (esti­mat­ed at 3 mil­lion deaths).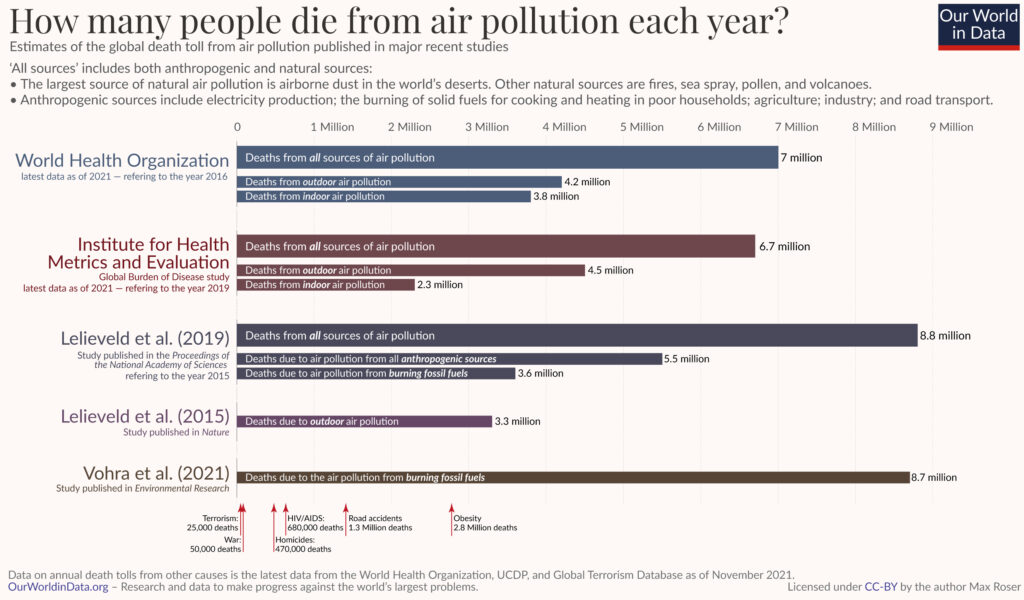 Uniting against climate change
As the glob­al cli­mate cri­sis esca­lates, cities and uni­ver­si­ties are demon­strat­ing unprece­dent­ed commitment.
First, giv­en their dual nature as the polit­i­cal insti­tu­tions clos­est to cit­i­zens and the main providers of pub­lic ser­vices, cities are com­mit­ted to address­ing change by dri­ving sus­tain­abil­i­ty, par­tic­i­pa­tion, and equal­i­ty. These same prin­ci­ples are guid­ing the actions of a grow­ing num­ber of uni­ver­si­ties, which are also keen to con­tribute in terms of research and train­ing, both on the char­ac­ter­is­tics of cli­mate change and on the best tools to counter it and inte­grate it into gov­ern­ment measures.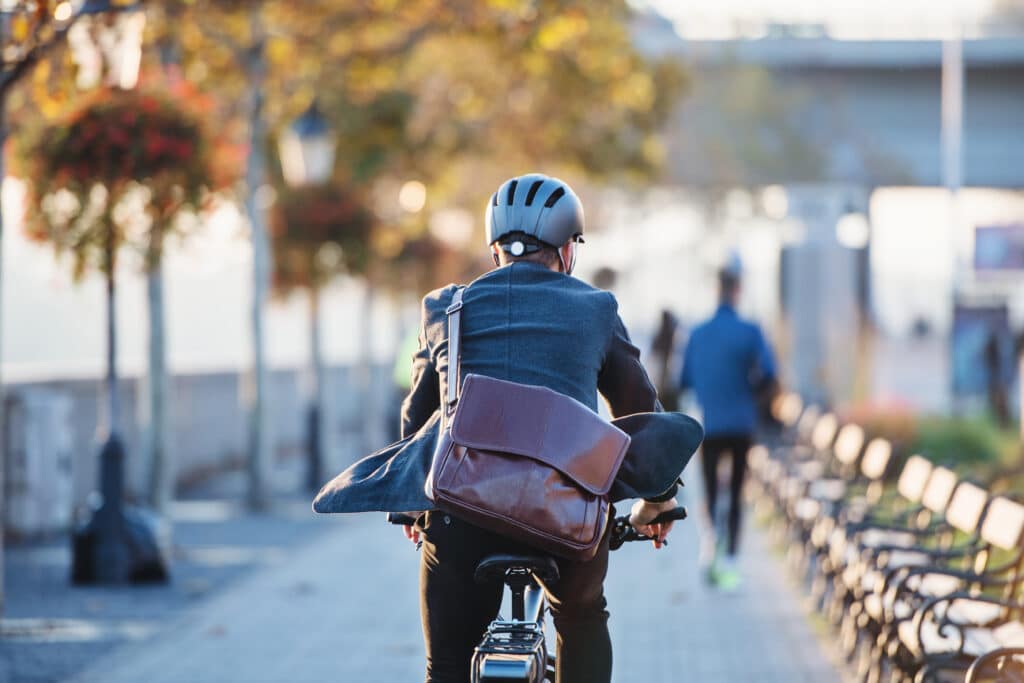 This con­ver­gence of inten­tions fos­ters a grow­ing syn­er­gy between cities and uni­ver­si­ties. Dur­ing COP27 in Sharm el-Sheikh, the City Diplo­ma­cy Lab of Colum­bia Glob­al Cen­ters Paris and the AIMF (Asso­ci­a­tion inter­na­tionale des maires fran­coph­o­nes) organ­ised a round table at the Pavil­lon inter­na­tion­al de la Fran­coph­o­nie on 8 Novem­ber2, bring­ing togeth­er – along­side Loren­zo Kihlgren Gran­di and Patri­cia Cri­fo – Michèle Rubiro­la, First Deputy to the May­or of Mar­seille ; Slim Khal­bous, Rec­tor of the Agence Uni­ver­si­taire de la Fran­coph­o­nie; Etotépé Sog­bo­hos­sou, Direc­tor of the Envi­ron­ment Depart­ment at Sen­g­hor Uni­ver­si­ty in Alexan­dria; Mélody Braun, Asso­ciate Mem­ber of the Inter­na­tion­al Research Insti­tute for Cli­mate and Soci­ety (IRI) at Colum­bia Uni­ver­si­ty's Cli­mate School.
The City Diplo­ma­cy Lab at Colum­bia Glob­al Cen­ters Paris is an unprece­dent­ed alliance between aca­d­e­mics and prac­ti­tion­ers of inter­na­tion­al city action. It deploys a mul­ti­dis­ci­pli­nary method­ol­o­gy to broad­en the under­stand­ing and prac­tice of city diplo­ma­cy and con­tribute to its evo­lu­tion. And it devel­ops both research (the­o­ret­i­cal frame­work, data and com­par­a­tive analy­sis) and train­ing on city diplo­ma­cy issues (for uni­ver­si­ty stu­dents and munic­i­pal, nation­al and inter­na­tion­al offi­cials), as well as prac­tice by advis­ing local and inter­na­tion­al actors.
In addi­tion, since 1979, the Inter­na­tion­al Asso­ci­a­tion of Fran­coph­o­ne May­ors (AIMF) has brought togeth­er the may­ors of cities that share the French lan­guage and that col­lec­tive­ly share a soci­etal project: to build cities that are sus­tain­able in their social, eco­nom­ic, and envi­ron­men­tal aspects through inclu­sive and open governance.
What are the objectives of the collaboration between cities and universities?
An event at COP27 focused on the role of alliances between cities and uni­ver­si­ties for sus­tain­able devel­op­ment and the climate.
On this occa­sion, sev­er­al emblem­at­ic cas­es of city-uni­ver­si­ty alliances for the sake of cli­mate and sus­tain­able devel­op­ment were pre­sent­ed. For exam­ple, École Poly­tech­nique (IP Paris) and the City of Paris have been devel­op­ing an inno­v­a­tive and orig­i­nal part­ner­ship since 2019 with the aim of respond­ing to a com­mon prob­lem, name­ly how cities and uni­ver­si­ties can effec­tive­ly fight cli­mate change together.
Con­verg­ing goals on cli­mate issues are dri­ving a grow­ing syn­er­gy between cities and universities.
In con­crete terms, this involves, on the one hand, organ­is­ing a reflec­tion, train­ing, and research activ­i­ty to pro­mote the con­tri­bu­tion of cities to the fight against cli­mate change, with the Cli­mate Plan, for exam­ple. On the oth­er hand, it is a ques­tion of facil­i­tat­ing direct con­tact between aca­d­e­m­ic and insti­tu­tion­al part­ners by rely­ing on the cre­ation of a world­wide net­work of researchers and pub­lic decision-makers.
This col­lab­o­ra­tion makes it pos­si­ble to assess the prospects offered by dig­i­tal tech­nol­o­gy, the new chal­lenges for infra­struc­ture and the smart city, as well as to antic­i­pate the major risks that metrop­o­lis­es will have to face. It is the stu­dents of the MScT Eco­nom­ics for Smart Cities and Cli­mate Pol­i­cy3 who are inter­est­ed in all the dimen­sions of a sus­tain­able cli­mate and finance plan in their final the­sis (as part of their cap­stone projects). They are also the ones who must come up with ideas for the future. The stu­dents ben­e­fit from the advice of a pro­fes­sion­al from the part­ner insti­tu­tion involved, who can help them access rel­e­vant data. The stu­dents are super­vised by a master's ref­er­ent pro­fes­sor who is in charge of the aca­d­e­m­ic part.
In prac­ti­cal terms, the sub­jects cov­ered are numer­ous: they range from traf­fic and mobil­i­ty poli­cies in Paris (bicy­cle plan, sub­si­dies for EVs, motorised two-wheel­ers, elec­tric refu­elling, man­age­ment of old vehi­cles, car­bon pric­ing) to ener­gy ren­o­va­tions, bio-sourced con­struc­tion, and intel­li­gent build­ings, not for­get­ting the reduc­tion of plas­tic, food wastage, waste pric­ing and recov­ery, or even bio­di­ver­si­ty, urban agri­cul­ture, fake news and cities, sport, and health.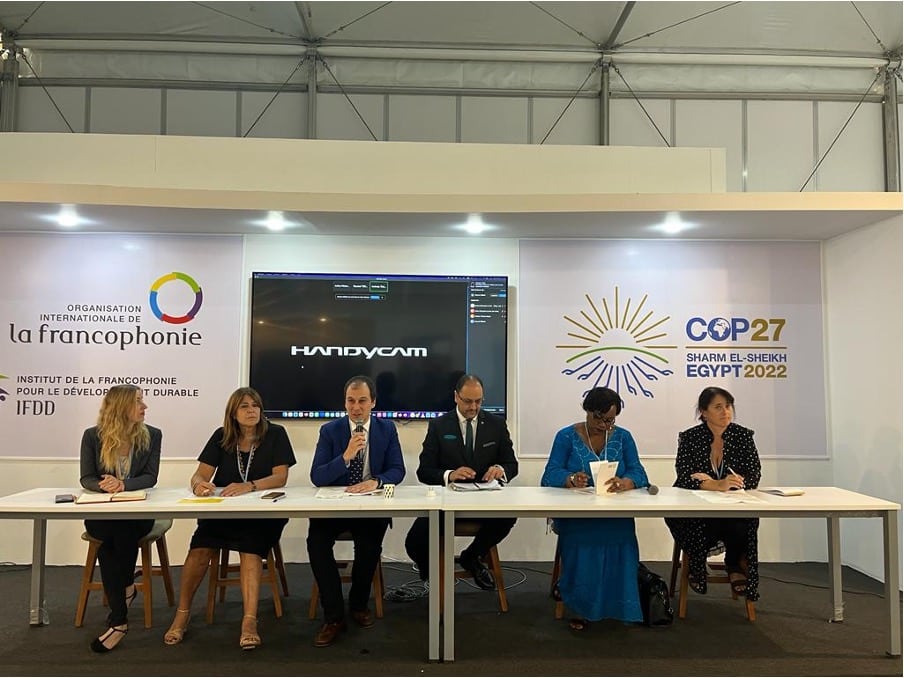 Sim­i­lar­ly, École Poly­tech­nique and the Île-de-France region have been coop­er­at­ing since Jan­u­ary 2021. Since the law on the New Ter­ri­to­r­i­al Organ­i­sa­tion of the Repub­lic (7 August 2015) and the law on the Ener­gy Tran­si­tion for Green Growth (17 August 2015), the French regions have become key play­ers in the imple­men­ta­tion of ener­gy, air qual­i­ty and cli­mate poli­cies. Giv­en their respon­si­bil­i­ties and com­pe­tences (urban plan­ning, mobil­i­ty, etc.), local author­i­ties are key play­ers in the field of air qual­i­ty, ener­gy, and sus­tain­able devel­op­ment policies.
The objec­tive of the col­lab­o­ra­tion between the region and École Poly­tech­nique (IP Paris) is to car­ry out joint work – in par­tic­u­lar, eco­nom­ic and social impact stud­ies – con­cern­ing the Ile-de-France region, with­in the frame­work of the green and sus­tain­able finance strat­e­gy sup­port­ed by the region.
Marseille and sustainable urban development
Many ques­tions arise in the con­text of such col­lab­o­ra­tions between cities or regions and aca­d­e­m­ic insti­tu­tions, whether it be, for exam­ple, on the mea­sures to be tak­en to achieve ambi­tious objec­tives or the mea­sure­ment of the impact of a cli­mate plan and a sus­tain­able finance strategy.
The aim is to organ­ise reflec­tion, train­ing and research to pro­mote the con­tri­bu­tion of cities to the fight against cli­mate change.
Among the exam­ples of col­lab­o­ra­tion between cities and uni­ver­si­ties for cli­mate and sus­tain­able devel­op­ment that exist, we should men­tion Mar­seille. In April 2022, the City of Mar­seille was cho­sen by the Euro­pean Com­mis­sion (among the 377 munic­i­pal­i­ties that applied) to par­tic­i­pate in the Euro­pean pro­gramme « One hun­dred car­bon neu­tral cities by 2030 ». To achieve this objec­tive, Mar­seille has cho­sen to focus on trans­port and mobil­i­ty, ther­mal ren­o­va­tion of build­ings and pub­lic facil­i­ties, sus­tain­able ener­gy pro­duc­tion, a return to nature in the city, preser­va­tion of the coast­line and bio­di­ver­si­ty, inclu­sion and inno­va­tion. To meet this chal­lenge, the City of Mar­seille has co-con­struct­ed the project with Aix-Mar­seille University.
The project is there­fore a great hope for find­ing solu­tions for sus­tain­able urban devel­op­ment and effec­tive tools for mit­i­gat­ing and adapt­ing to cli­mate change.