Planet Science and technology
Phytoextraction: these plants can clean up pollution
Key takeaways
Mining and metallurgy activities severely degrade and erode soils, preventing vegetation from developing.
It is possible to restore ecosystems by using phytoextraction: certain plants extract metal elements from the soil and store them in their leaves.
This technique is inexpensive, creates a circular economy and allows for the rehabilitation of soils in an ecological restoration process.
However, phytoextraction has certain limitations, such as the total duration of the process or the natural capacities of plants.
The same process has been developed for water decontamination, using aquatic plants: this is rhizofiltration.
You work on depollution, can you tell us more about the processes you are developing?
We restore ter­res­tri­al and aquat­ic ecosys­tems using plants that accu­mu­late metal­lic ele­ments. Min­ing and met­al­lur­gi­cal activ­i­ties severe­ly degrade soils, no veg­e­ta­tion can devel­op there. These bare soils are severe­ly erod­ed: dust loaded with metal­lic ele­ments flies away or is washed into water­cours­es, pol­lut­ing the sur­round­ing envi­ron­ment. Restora­tion is not lim­it­ed to decon­t­a­m­i­na­tion: the sus­tain­able rein­tro­duc­tion of suit­able plants is a pri­or­i­ty to lim­it the dis­per­sion of pollutants.
What plants are you talking about?
We have stud­ied sev­er­al ter­res­tri­al plants that are tol­er­ant and hyper-accu­mu­late metal­lic ele­ments: stinkweed (Noc­caea caerulescens), an eco­type of vul­nar­ia (Anthyl­lis vul­ner­aria) and trees such as Geis­sois pru­inosa and Gre­vil­lea meis­neri in New Cale­do­nia. Each of them car­ries out a nat­ur­al phy­toex­trac­tion process: they extract metal­lic ele­ments from the soil through their roots and trans­port them in the sap until they are stored in their leaves in very high con­cen­tra­tions. In the Gard region of France, the com­mon rag­weed stores more than 17,000 ppm of zinc. We esti­mate that if plant cov­er reach­es 70%, 27 kg of zinc per hectare can poten­tial­ly be extract­ed from the soil at each har­vest1. In New Cale­do­nia, har­vests of a sin­gle Gre­vil­lea meis­neri tree con­tain 2.5 kg of bio­mass con­tain­ing more than 10,000 ppm of man­ganese2.
What is the ecological benefit of these plants storing large quantities of metals?
Sev­er­al the­o­ries are being explored. In the case of Noc­caea caerulescens, it is that it does not resist com­pe­ti­tion well and is very quick­ly invad­ed by sur­round­ing plants. In these pol­lut­ed envi­ron­ments, it is the only one to sur­vive. In addi­tion, it clas­si­cal­ly defends itself from her­bi­vores by releas­ing tox­ic com­pounds called glu­cosi­no­lates. When it is rich in zinc, the plant cor­rel­a­tive­ly reduces the pro­duc­tion of glu­cosi­no­lates: this is an indi­rect way of pro­tect­ing itself from her­bi­vores3.
Why is it necessary to develop new rehabilitation solutions?
The avail­able solu­tions are not sat­is­fac­to­ry. One of them con­sists of con­fin­ing the pol­lu­tion by cov­er­ing the soil with mate­ri­als. How­ev­er, the pol­lu­tion con­tin­ues to spread into the water table as water infil­trates. The sec­ond solu­tion is very cost­ly: it con­sists of exca­vat­ing the con­t­a­m­i­nat­ed soil and treat­ing it chem­i­cal­ly in appro­pri­ate plants. This gen­er­ates a new waste prod­uct: the decon­t­a­m­i­nant asso­ci­at­ed with the metals…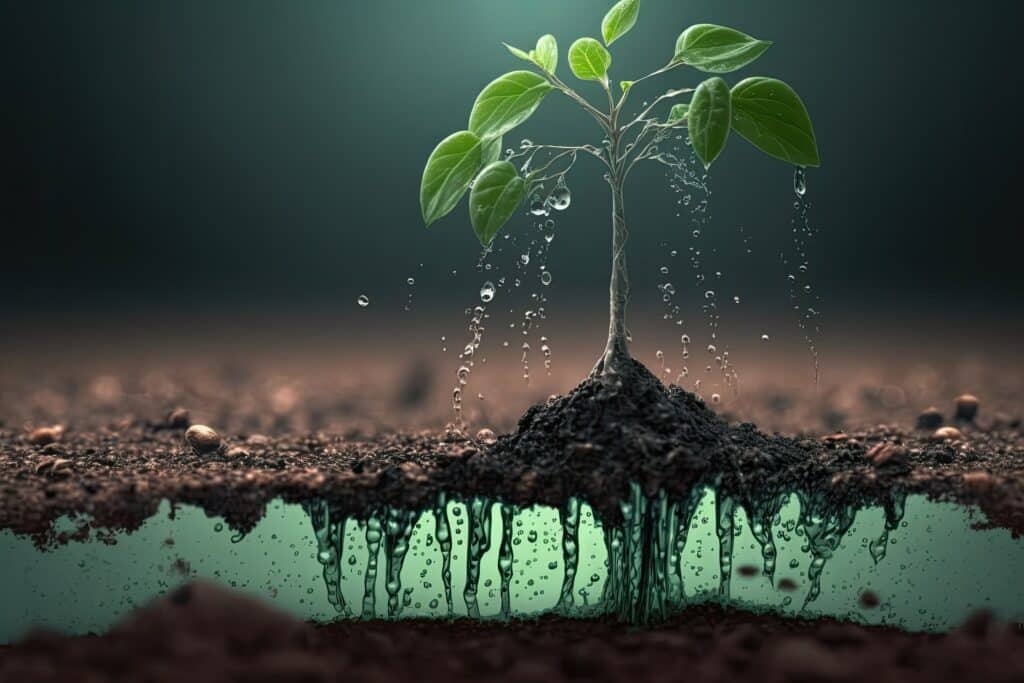 Why are plant-based processes more satisfactory?
Phy­toex­trac­tion is effi­cient, inex­pen­sive and allows for the reha­bil­i­ta­tion of soils in an eco­log­i­cal restora­tion process: it is a long-term vision. And above all, it cre­ates a cir­cu­lar econ­o­my that does not gen­er­ate any waste. To take the exam­ple of New Cale­do­nia, the lit­ter from trees that hyper­ac­cu­mu­late man­ganese or nick­el is har­vest­ed and trans­formed into min­er­al mat­ter. The met­als are used as cat­a­lysts, called eco­cat­a­lysts. They replace those tra­di­tion­al­ly used for the syn­the­sis of drugs, for exam­ple, many of which are now being chal­lenged by Euro­pean chem­i­cal reg­u­la­tions (REACH)4. The eco-respon­si­ble use of these plants is at the heart of our devel­op­ments: this is the only way to sus­tain restora­tion efforts in the long term.
Doesn't depollution by phytoextraction have certain limits?
If the objec­tive is to clean up the soil, it can take a long time: in the Gard region, the Ademe esti­mates that the total clean-up of the old decanta­tion basins would take 50 years. More­over, these tech­niques can­not be gen­er­alised: each plant is cho­sen in rela­tion to its nat­ur­al habi­tat. It is incon­ceiv­able to install a hyper-accu­mu­la­tive plant from New Cale­do­nia in main­land France. In Ore­gon, the estab­lish­ment of a species of Euro­pean ori­gin has led to a cat­a­stroph­ic sit­u­a­tion: it has become inva­sive. Final­ly, the pos­si­bil­i­ties are lim­it­ed by the nat­ur­al capac­i­ties of the plants. There are many species capa­ble of accu­mu­lat­ing nick­el, zinc, or man­ganese. On the oth­er hand, the capac­i­ties are lim­it­ed – if not impos­si­ble – for oth­er ele­ments such as arsenic, cobalt or copper.
These lim­i­ta­tions have led us to devel­op a dif­fer­ent process for the depol­lu­tion of water. It is a very impor­tant resource to pre­serve, but it is pol­lut­ed by many human activities.
Can you tell us more about this new process?
It is based on rhi­zofil­tra­tion and biosorp­tion. We use aquat­ic plants capa­ble of seques­ter­ing met­als in their roots. They are very effi­cient: they have mol­e­c­u­lar anten­nae that cap­ture the nutri­ents dilut­ed in the water… and also the met­al pollutants.
The use of dead plants is a major advance in water treat­ment: they retain their capac­i­ty for depol­lu­tion, but this makes the process scal­able. The roots are crushed and trans­formed into plant pow­der, then placed in a col­umn in which the water cir­cu­lates. The met­als are thus sequestered by the pow­der. We have demon­strat­ed good per­for­mance of these plant fil­ters to treat min­ing efflu­ents in France pol­lut­ed with zinc, iron and arsenic. The process is also adapt­ed to the chem­i­cal indus­try to cap­ture efflu­ents leav­ing reac­tors. In the lab­o­ra­to­ry, we are exper­i­ment­ing with the treat­ment of dread­ed organ­ic pol­lu­tants such as chlorde­cone, and our results are very con­clu­sive5.
Does the circular economy also have an important role to play in water decontamination?
Of course it does! Plant fil­ters loaded with metal­lic ele­ments are again trans­formed into eco­cat­a­lysts. The main advan­tage? Aquat­ic plants cap­ture cer­tain rare earths or ele­ments of inter­est such as pal­la­di­um. This is a strate­gic resource: Rus­sia is cur­rent­ly the largest pro­duc­er and many indus­tries use it mas­sive­ly (elec­tron­ics, auto­mo­bile, phar­ma­ceu­ti­cal). Recy­cling it has become a pri­or­i­ty, and plant fil­ters make it pos­si­ble6. With BioIn­spir, we mar­ket mol­e­cules of inter­est – fra­grances and sol­vents – that are 100% biobased, man­u­fac­tured using these eco­cat­a­lysts with­out chem­i­cal inputs. They are used in cos­met­ics, per­fumery, and fine chem­istry. Eco­catal­y­sis is an oppor­tu­ni­ty to revis­it chem­istry by lim­it­ing its envi­ron­men­tal foot­print to a min­i­mum7.
We have even tak­en the vir­tu­ous cir­cle a step fur­ther… Inva­sive alien plants are one of the main threats to bio­di­ver­si­ty in the world. Many of them are used in our process­es: Asian knotweed, water prim­rose, water let­tuce, etc. We har­vest them mas­sive­ly in the wet­lands of Occ­i­ta­nia to inte­grate them into our plant fil­ters. This rein­forces the sup­port for man­age­ment efforts and the non-pro­lif­er­a­tion of plant species that have become dangerous.
Interview by Isabelle Dumé