Science and technology Planet Industry
How to recycle CO2 using cold plasma
Key takeaways
Cold plasmas could play an important role in the recovery and recycling of CO2.
Cold plasmas are the only medium in which CO2 molecules can be preferentially excited to make them more reactive.
The efficiency of the plasma-induced CO2 conversion is not so much limited by the dissociation of C-O bonds but rather by the so-called "reverse reaction" processes.
This reverse reaction can be avoided by coupling cold plasmas to catalysts, liquid solvents, or ionic membranes.
CO2 recovery technologies could become economically and energetically viable if CO2 emissions were taxed more heavily.
Plas­mas, and in par­tic­u­lar cold plas­mas, could play an impor­tant role in the recov­ery and recy­cling of CO2. Olivi­er Guaitel­la and col­leagues at the Lab­o­ra­toire de physique des plas­mas (LPP1) are work­ing on the acti­va­tion of CO2 using these plas­mas and its con­ver­sion into mol­e­cules with high­er ener­gy den­si­ty. This makes it pos­si­ble to recy­cle CO2 before it is released into the atmosphere.
Even if we suc­ceed in reduc­ing CO2 emis­sions, which remains the pri­or­i­ty, the indus­tries we depend on today, such as steel works, cement plants and glass fac­to­ries, will con­tin­ue to emit this green­house gas – at least for the fore­see­able future. Rather than bury­ing the CO2 in under­ground seques­tra­tion fields, which is a tech­ni­cal­ly com­plex process that acid­i­fies soil and leaves future gen­er­a­tions with the prob­lem of stored CO2 on their hands, the idea is to try to cap­ture the emit­ted CO2 and recy­cle it by con­vert­ing it into high­er ener­gy den­si­ty mol­e­cules, such as ethanol or methanol. This approach also pro­vides a solu­tion for stor­ing renew­able ener­gy in chem­i­cal form that can be trans­port­ed and used when needed.
For recy­cling, one tech­nique is to hydro­genate CO2, but there is a prob­lem to over­come here: CO2 is an extreme­ly sta­ble mol­e­cule that does not react well chem­i­cal­ly with hydro­gen or with oth­er atoms or mol­e­cules. There are there­fore sev­er­al tech­niques for either reduc­ing CO2 emis­sions at source, or for con­vert­ing or trap­ping it. These include con­ven­tion­al ther­mal catal­y­sis in which CO2 and hydro­gen are heat­ed togeth­er in the pres­ence of a cat­a­lyst; elec­trol­y­sis; ther­mal crack­ing in solar fur­naces, for exam­ple; and the use of plants such as oilseed rape and sug­ar beet or algae that feed on CO2 to con­vert CO2 emis­sions into biofuel.
A new solution: cold plasmas
As physi­cists, Olivi­er Guaitel­la and col­leagues are work­ing on anoth­er approach using cold plas­mas. Plas­mas are gas­es that have been ionised with an elec­tric field so that they con­tain pos­i­tive ions and elec­trons. Cold plas­mas are only par­tial­ly ionised – typ­i­cal­ly only one in 10,000 par­ti­cles in the gas is ionised. The spe­cial fea­ture of this type of plas­ma (also called "non-ther­mal" plas­ma) is that the elec­trons, ions and neu­tral atoms in the gas are not at the same tem­per­a­ture. Cold plas­mas are there­fore the only medi­um in which CO2 mol­e­cules can be pref­er­en­tial­ly excit­ed to make them more reac­tive, with­out wast­ing pre­cious ener­gy heat­ing up the whole gas.
Cold plas­ma allows us to gen­er­ate chem­i­cal reac­tions that can­not be achieved by sim­ply heat­ing the gas.
In a cold plas­ma, some of the elec­trons pro­duced have high ener­gy but the gas remains at rel­a­tive­ly low tem­per­a­tures. These elec­trons are capa­ble of break­ing the bonds of CO2 mol­e­cules or excit­ing these bonds. "Cold plas­mas are what we call an out-of-ther­mo­dy­nam­ic-equi­lib­ri­um medi­um," explains Olivi­er Guaitel­la. "This medi­um allows us to gen­er­ate chem­i­cal reac­tions that we can­not obtain by sim­ply heat­ing the gas, because it allows us to exceed ther­mo­dy­nam­ic limits."
"What we are try­ing to do is to use the few elec­trons that have a lot of ener­gy to excite the vibra­tions of the CO2 mol­e­cule. If we can trans­fer enough ener­gy to these vibra­tions, the CO2 mol­e­cule will become reac­tive to oth­er mol­e­cules with a min­i­mum of ener­gy expenditure."
Avoiding the "reverse reaction"
To gen­er­ate the plas­ma, the researchers use elec­tri­cal ener­gy – ide­al­ly from renew­able sources – to accel­er­ate the elec­trons in the gas, which then trans­fer ener­gy to the vibra­tions in the CO2 mol­e­cule. "Once we've man­aged to do that, we can try to react the CO2 mol­e­cule with green hydro­gen (which can come from process­es like elec­trol­y­sis) or methane (which can come from fer­men­ta­tion of bio­log­i­cal waste, for exam­ple) to con­vert the CO2 into methane, methanol or oth­er hydrocarbons. »
What real­ly lim­its the effi­cien­cy of plas­ma-induced CO2 con­ver­sion is not so much the dis­so­ci­a­tion of C‑O bonds, as this process works well, but rather the so-called "reverse reac­tion" process­es, which must be avoid­ed at all costs, explains Olivi­er Guaitel­la. "Once we have split the CO2 mol­e­cule into car­bon monox­ide (CO) and an oxy­gen atom (O), we must pre­vent this oxy­gen atom from recom­bin­ing with the CO to reform CO2," he explains. "If this hap­pens, the effi­cien­cy of the CO2 trans­for­ma­tion process is great­ly reduced."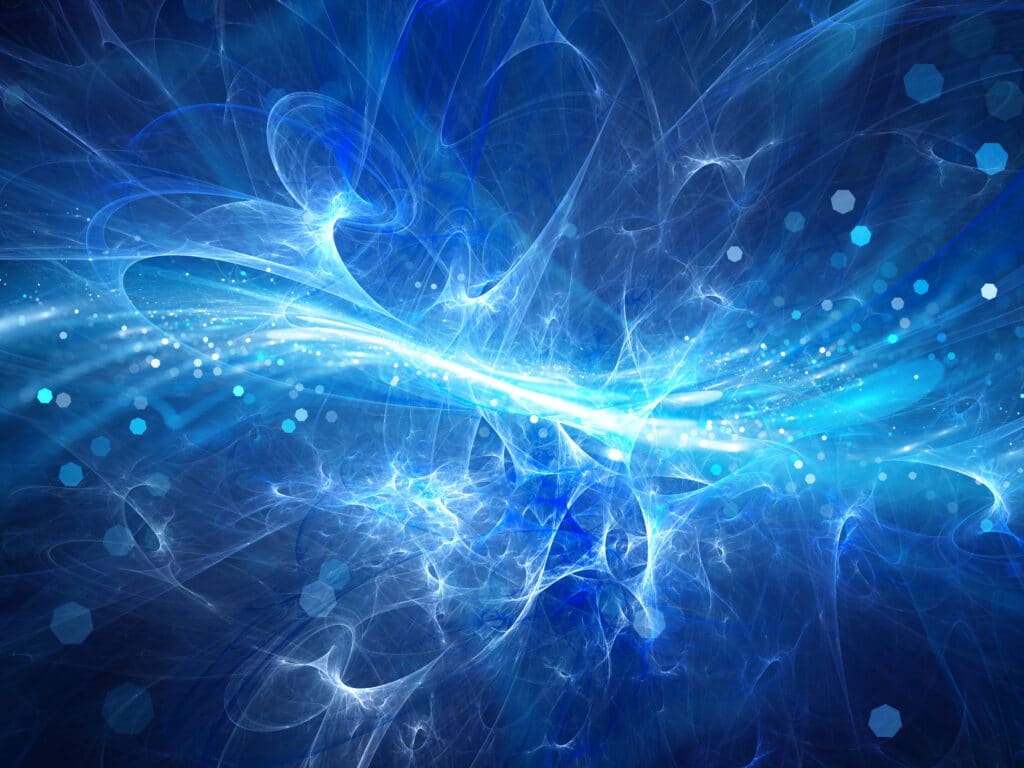 There are sev­er­al ways of avoid­ing this reac­tion: by cou­pling cold plas­mas with cat­a­lysts; liq­uid sol­vents; or ion­ic mem­branes (mate­ri­als that allow the con­tin­u­ous extrac­tion of the oxy­gen atoms formed). "In our team, we are study­ing these three approach­es in par­al­lel," stress­es Olivi­er Guaitella.
Optimising the recovery of CO2
There are also dif­fer­ent ways of ignit­ing the plas­ma. One of the plas­ma sources used at LPP – for fun­da­men­tal research pur­pos­es only – are "glow dis­charges" (sim­i­lar to those used in flu­o­res­cent neon tubes used for light­ing). The advan­tage of these dis­charges is that they can be eas­i­ly com­pared with numer­i­cal mod­els to bet­ter under­stand the behav­iour of CO2 plas­mas, a very com­plex medi­um in itself. How­ev­er, glow dis­charges are not very effi­cient at con­vert­ing CO2. "One idea to improve effi­cien­cy is to use pulsed radio fre­quen­cy dis­charges gen­er­at­ing elec­tric fields that typ­i­cal­ly oscil­late in the 13–56 MHz range," explains Olivi­er Guaitel­la. "These plas­mas allow us to achieve high elec­tron den­si­ties while hav­ing a suf­fi­cient­ly low aver­age elec­tric field to opti­mise the exci­ta­tion of the CO2 vibrations."
We have built a demon­stra­tor that shows that we are able to achieve CO2 methani­sa­tion with such radio fre­quen­cy discharges.
"On this theme, we cur­rent­ly have a project under­way, ini­tial­ly financed by the Paris IP and now by the SATT Paris Saclay," he says. "It is not strict­ly speak­ing at the pro­to­type stage, in the sense that we can­not yet oper­ate it on an indus­tri­al site. How­ev­er, we have built a demon­stra­tor on a scale already larg­er than our lab­o­ra­to­ry reac­tors. This demon­stra­tor, devel­oped notably by doc­tor­al stu­dent Edmond Barat­te, shows that we can car­ry out the methani­sa­tion of CO2 with such radiofre­quen­cy discharges."
"CO2 recy­cling presents both soci­etal and tech­no­log­i­cal chal­lenges. Although there are sev­er­al tech­nolo­gies for recov­er­ing CO2, none of them are cur­rent­ly eco­nom­i­cal­ly and ener­get­i­cal­ly viable. How­ev­er, they could become so if CO2 emis­sions into the atmos­phere were taxed more heav­i­ly. This would encour­age large pol­luters to invest more in CO2 recy­cling facil­i­ties. These are polit­i­cal and eco­nom­ic choic­es, however."
Isabelle Dumé
Références
C Fro­mentin et al 2023. Study of vibra­tional kinet­ics of CO 2 and CO in CO 2 –O 2 plas­mas under non-equi­lib­ri­um con­di­tions. Plas­ma Sources Sci. Tech­nol. 32 024001
C. Fro­mentin, T. Sil­va, T. C. Dias, E. Barat­te, O. Guaitel­la, V. Guer­ra. Val­i­da­tion of non-equi­lib­ri­um kinet­ics in CO2-N2 plas­mas. arXiv:2301.08938v1
Sil­va, T., Moril­lo-Can­das, A. S., Guaitel­la, O., & Guer­ra, V. (2021). Mod­el­ing the time evo­lu­tion of the dis­so­ci­a­tion frac­tion in low-pres­sure CO2 plas­mas. Jour­nal of CO2 Uti­liza­tion, 53, 101719
Bogaerts, A., Neyts, E. C., Guaitel­la, O., & Mur­phy, A. B. (2022). Foun­da­tions of plas­ma catal­y­sis for envi­ron­men­tal appli­ca­tions. Plas­ma Sources Sci­ence and Tech­nol­o­gy, 31(5), 053002